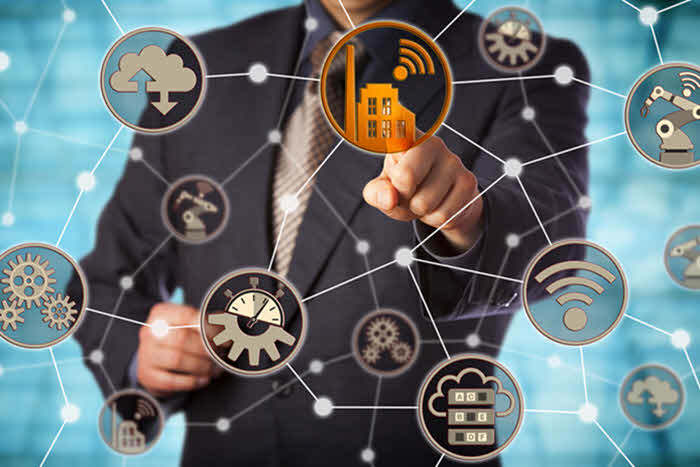 In this final part of the series, we conclude the look into the deeper levels of MES functionality that enables final production to work effectively. We then look at different types of MES and summarize the key aspects of MES to consider when starting out or when upgrading an existing basic MES to a system with the latest IIoT digitalized technology.
The focus of an MES solution is the ability to follow the progress of production and related activities against a plan, and to be able to modify that plan to reflect such things as changing customer demand, material availability and process capability. MES provides modules to support these activities, to varying degrees depending on the package. Some have advanced control and optimization built-in covering all aspects of supporting operation management. Having looked at material and engineering data management, we now move on to look at how MES controls other resources and dependencies.
1. Resource Management
There are a wide variety of resources required for any particular production process to operate correctly. If any of those resources are not in place, then the process cannot be executed. Simple examples include tools for assembly, such as basic screwdrivers or clippers. Processes may also require a range of specific support devices to be used, such as material feeders on an SMT machine. In this example, feeders need to be prepared, set up to support the specific material that they will feed, and have the material installed. It is a critical process, as any error would be catastrophic. As a result, there is a strong requirement for MES to include feeder preparation. Other examples include torque-drivers that have to be set to a specific value before use or test equipment which has to be set up correctly, calibrated and checked. In many cases, it is not only the presence and availability of the dependent device but also its maintenance. The condition of dependent resources in most cases needs to be managed, not only in terms of availability and setup but also in terms of maintenance, where duty cycles are counted and managed triggering routine maintenance. These are all examples of functions that a complete MES will provide.
2. People As A Resource
One of the most complex resources to manage is the human operator. Each operator has different skills, abilities, and experience, such that they may or may not be eligible to work at certain production processes. Break-times and instances of illness, vacations, etc. have significant effects on the ability to make or achieve production targets, or even to start production at all in some cases. The knowledge that operators with the required skills will be available at the actual point in time that each production job is run is essential. Additional benefit can be obtained from more advanced MES systems. The more operational know-how and guidance that is included in MES, as well as in software provided as a part of automated processes themselves, the less specialized operator skills need to be. In this environment, with the latest electronic documentation, operators can quickly and with low-risk, move from one role to another within the team to greatly enhance production flexibility. Mobile terminals again can be very useful in this scenario, associated with the operator wherever the resource is needed.
3. Active Quality Management
Issues related to quality are always disruptive to production. Any defects that occur lead to additional needless inspection, repair, re-work and re-test cycles, with associated delays and costs. Even worse, whenever a defect is detected, it is likely not to be unique. Until some counter-measure is identified and applied, there is a high risk of repetitive defects occurring. In some cases, this is so serious that it is preferable to pause production until at least the nature of the defect is known. MES gathers electronic repair tickets from test and inspection processes, providing support for defect analysis and repair procedures in addition to managing the routing exception. Disruption of production is minimized through the fastest possible defect analysis supported by the complete and specific history of the production of the defective unit, as MES records both material and process events. Statistics can be used to find the unique set of circumstances that lead to this defect occurring, and, identify any other production units that have been made in the same condition. For every production unit, MES provides complete traceability information for compliance and conformance, ensuring through management of dependencies that everything needed is correctly in place, is configured, and set up correctly. In this way, an advanced MES provides active quality management which helps assure the minimum cost of poor quality, both within the factory as well as for products out in the market.
4. Maintenance Management
The occurrence of equipment breakdown is another serious issue for manufacturing. To avoid these unexpected events, a regime of maintenance must be applied to all critical equipment. The challenge, however, is to understand what maintenance tasks need to be carried out and how often. The cost of simple time-based maintenance programs is the loss of potential production time as maintenance is performed. Many of these may be done needlessly if, for example, the machine or line had not been utilized as much as expected. MES can make a useful contribution to create a more advanced maintenance strategy, utilizing information about the accumulated work performed by each key production process. Preventative maintenance programs are created which minimize maintenance to just that which is required. This strategy can be applied to frequent maintenance tasks such as cleaning and lubrication, as well as major maintenance jobs such as motor replacement. MES manages maintenance resources and co-ordinates the timing of maintenance tasks, for example, at times that the machine is idle for some other reason, or, the tasks will be scheduled as part of the overall planning activity. MES maintenance terminals are mobile by nature, a key tool for the maintenance engineer, which allows interaction with MES to indicate the location and nature of maintenance work, record adjustments and settings, and give assistance to understand maintenance job procedures.
5. Breadth Of MES Choices
The range and breadth of MES packages are somewhat diverse. It is roughly possible however to classify MES solutions into types. The simpler more generic MES systems can be thought of as one type, which is targeted to support a wide range of industries with basic functionality with the a limited scope of flexibility or customization. These systems can be useful, though tend to act to simply automate the current production operation as far as is supported by the package. Another type of MES, which reflects the opposite extreme are packages that offer deep support of complex requirements, usually in a dedicated niche industry, and very often with the need for extensive customization. Costs of MES systems of this type can increase dramatically as necessary customization of software is added, including on-going support costs. The "sweet spot" of the range of MES solutions is something in between these extremes. A modern MES system will work using established digital technologies including the latest IoT standards, making data collection from a diverse range of automated processes possible with minimal cost of ownership in terms of operator support. The modules will offer reasonably deep detail into key areas following standard digital process modeling, with minimal need for customization. MES systems of this caliber are quite configurable, and bring with them the advantage of providing "best practice" procedures in the way that production and engineering and other processes work and how they all work together. The result is the most modern and technically advanced MES packages playing a significant role to achieve the original business goals set out, with a clearly understood and achievable ROI, which in some cases work out as showing pay-back on investment in an almost unbelievably short time, sometimes, in just a few weeks.
Summary
There are many starting points for the consideration of the introduction of MES systems, or to upgrade a legacy system to one of the more recent advanced systems. The achievement of business-related operational goals is a great place to start, understanding however that multiple modules of MES may be practical to get started. On the other hand, the introduction of too many modules increases initial investment and disruption. Additional potential phases of MES should be planned at the outset so that once the selected MES is in place, the support of future needs will be possible without having to consider replacement. For each module, or group of modules to be considered, at each stage, a Return on Investment (ROI) study should be undertaken. On the benefits side, the best prediction of the effect of the changes brought in by MES should be calculated. These calculations differ from one manufacturing operation to another depending on whether, for example, capacity is the key issue, on-time delivery metrics, quality or conformance requirements, etc. Often, intangible factors need to be also considered.
The recommendation is to go for MES systems that offer digital product and standard process modeling as well as standard connections to automation of all types. This eliminates costs and the need for expensive customization. Understanding hardware requirements on the shop-floor, especially for human-operated processes where operators may routinely move from one role or position to another, is another element that will keep MES installation simple and cost-effective.
About the Author: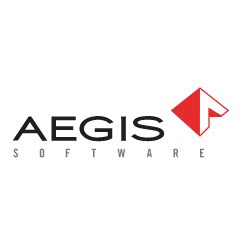 Aegis Software is the leading provider of innovative software solutions to improve speed, control and visibility throughout manufacturing operations. Founded in 1997 by two manufacturing engineers, Aegis has over 17 years of experience providing world-class software to customers around the globe. Our install base spans more than 1700 factory sites across the electronics, medical, automotive, military and aerospace industries.