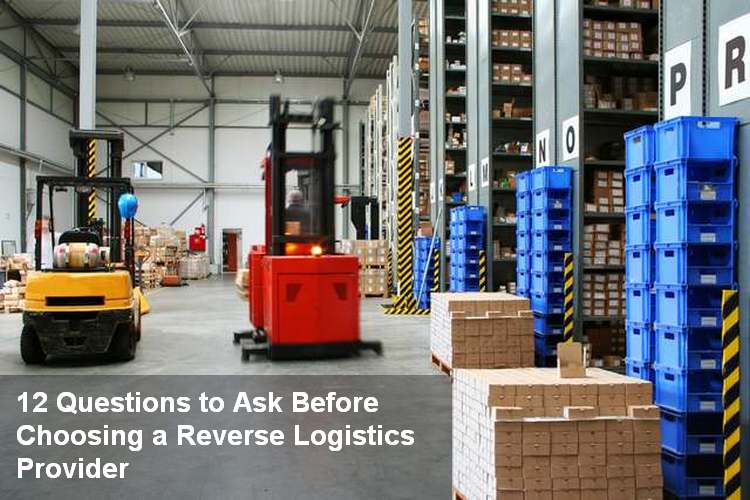 If you're in the business of moving products from Point A to Point B, logistics matter. Being able to efficiently fulfill the needs of your target audience is directly related to your ultimate business success.
But what about reverse logistics? Reverse logistics deals with the process of moving products from the customer back through the supply chain. Currently, about 30% of all online orders are returned, but not necessarily because of a bad experience. In fact, about 92% of consumers say that they are willing to buy again if the return process is easy.
Your organization has probably invested considerable resources in perfecting its logistics process. But there's a good argument to be made for getting some help with reverse logistics. Before you hire a reverse logistics provider, here are some things to consider and a list of questions you can ask to ensure you remain on the road to success.
What is a Reverse Logistics Provider?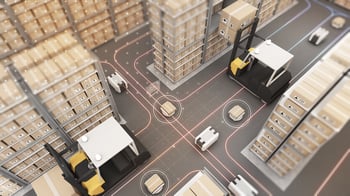 Reverse logistics is the process of implementing an efficient and cost-effective process for the inflow of raw materials, inventory, and finished goods from the point of consumption back to the point of origin for various purposes. These goods might be returned due to defects, recalls, dissatisfied customers, or for recycling or proper disposal.
Some businesses keep their reverse logistics activities in-house. But others find that outsourcing reverse logistics to a third party that specializes in using the latest technology provides the best possible results.
Why Hire a Reverse Logistics Partner?
Handling everything in-house isn't always the most economical or efficient solution. Reverse logistics can be complex, and it's a process that you must get right in addition to the other aspects of your business. Some of the challenges a reverse logistics partner can help you address include:
Tracking Product Warranties
If you offer warranties on your products, some of them might come back to you for warranty work. A partner can use a robust warehouse management system to track product warranties on your behalf.
Tracking Product Routing Status
A partner can track the movement of products from the customer's door to an inspection or repair facility or back to the manufacturer.
Tracking Product Value
Many products returned still have significant value. A product that was just the wrong size or fit can still retain nearly full value, and a damaged product can be repaired or reconditioned to resell at a discounted price.
Handling Inspection and Repairs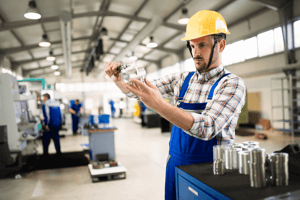 A reverse logistics partner can use their expertise to set up the most efficient method possible for inspecting incoming products, making repairs when necessary, and returning items back to inventory for resale.
Dealing With Disposal and Recycling
Instead of pulling your staff away from their work to handle returns for disposal and recycling, you can contract with a third party to get the job done efficiently and economically.
12 Questions to Ask Before Choosing a Reverse Logistics Provider
The best logistics provider will help you reduce costs, maximize returns, safeguard your brand's reputation, minimize waste, and deliver the best possible customer experience.
Now that you know how a reverse logistics provider can help your business, how do you find the right one? It starts by asking the right questions. As you begin the process of looking for a partner, here are 12 questions you can ask.
1. How long have you been in the business of reverse logistics?
New businesses may be able to handle reverse logistics if the parties have experience in the field. But make sure anyone you do business with isn't learning the ropes with your company as their guinea pig.
2. Have you worked with companies similar to ours in the past?
Find out if the company has any experience handling products and order processes similar to yours in the past. Ask them for a list of current and past customers so that you can check references.
3. What is the scope of your warehouse network?
Logistics companies that operate closer to your primary customers and your warehouses or manufacturers will be able to process items quicker. This will provide a better overall experience.
4. What are your plans for expanding your network?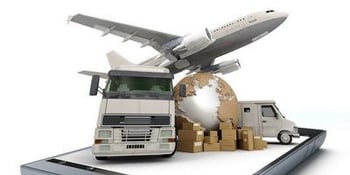 Beyond what the provider has in place now, ask what their plans are for expansion. Do they have a one- or five-year plan that they can share with you? Also, find out how they handle international orders if you deal with overseas shipments.
5. Are there certain products you are unable to handle?
Some outsourcing companies either can't or won't handle certain products like perishable items or hazardous materials. Or they may only be able to handle them at certain locations. If your company's products require special handling, make sure you ask these important questions.
6. How quickly can you process returns?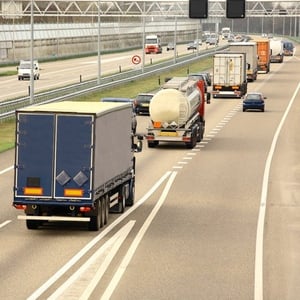 Having a partner that can quickly process returns is important to the customer experience and your overall results. Find out how many days it will take them to collect, inspect, process, and transport returns according to the parameters you set.
7. Do you offer systems integration?
If you use a warehouse management system and other automation solutions, can your reverse logistic partner's systems integrate with those? This is a vital concern because this integration will give you visibility across the entire reverse logistics supply chain. You'll receive real-time analytics that tell you the performance of your partner and give you the information you need to better manage inventory, create more accurate forecasts, and improve customer satisfaction.
8. What is your current capacity?
Ask about the provider's current capacity to handle incoming stock. Can this change month to month? If your business is growing or is subject to seasonal demand, is its capacity scalable?
9. Are you able to process omnichannel returns?
If your company has a presence across several channels, such as eCommerce and in-store sales, can the provider handle reverse logistics from every source? How will they do this efficiently?
10. How do you evaluate your performance?
Efficiency and cost-effectiveness are critical concerns with reverse logistics. Find out how the company evaluates its performance and ask to see some key metrics.
11. What insurance coverage does your company have?
Every business experiences unexpected events and losses beyond its control at some point. Ask the provider how they insure against those losses and find out the process for making a claim.
12. What is your pricing structure?
Finally, make sure you understand the provider's pricing structure before you finalize an agreement. Are there discounts as you scale up the services you use? Are there any hidden fees that could create unwelcome surprises?
The reverse logistics process has become a vital part of a streamlined and successful supply chain. Consumers who have come to expect no-hassle returns are likely to take their business to a competitor if they don't get them. You can outsource all or part of your reverse logistics process and even bring in automation solutions. Ask these questions to make sure you are making the right strategic choices for your business.