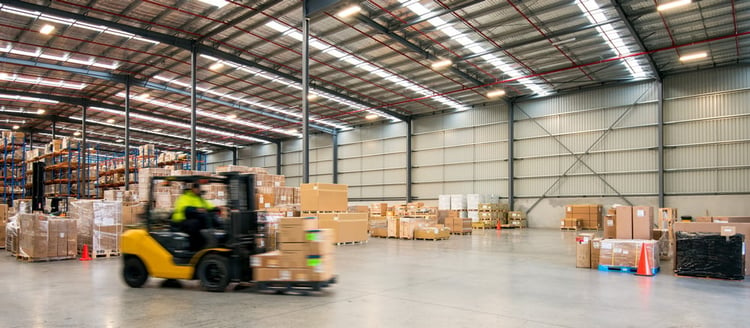 Meeting growing demands in the warehouse industry can be challenging, especially if you aren't in a position to purchase new facilities or operating systems. As your business expands and faces a variety of disruptions, you may find that fulfilling customer orders in-house is no longer feasible. This is where third-party logistics comes in. A 3PL may be the perfect solution for growing your warehouse business.
What are Third-Party Logistics (3PLs)?
Third-party logistics, or a 3PL, refers to outsourcing all or part of your warehouse logistics process. This includes things like inventory management and order fulfillment. A 3PL partner allows your business to accomplish more because it hands off certain time-consuming functions. Some of the things a 3PL can do include:
Managing inventory

Storage

Receiving and shipping

Fulfillment and distribution

Packaging

Tracking
The "third-party" part of the name means that your business is outsourcing some or all of these responsibilities to a business specializing in them.
Benefits of Using a 3PL for Fulfillment
If you're considering outsourcing some or all of your warehousing and fulfillment activities, this is likely a positive move for your business. 3PLs are specialists in these areas. By bringing them into the fold, you have more time and resources to invest in other areas of your business. Here are some of the benefits of using a 3PL:
1. Save Time and Money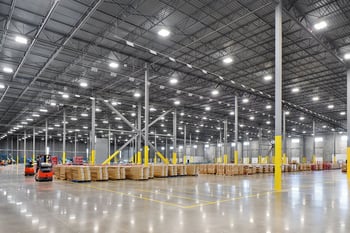 Using a 3PL significantly reduces or even eliminates many logistics costs. For example, you may not have to invest in as much warehouse space, technology, or workers. Third-party logistics providers can handle your inventory control needs, which saves a lot of time and money. And, since these companies can often negotiate favorable shipping costs, your potential savings in transportation can also be high.
2. Gain Knowledge and Expertise
Warehousing, fulfillment, and shipping can be rife with challenges, and supply chains have become incredibly complex. When it comes to logistics, a reputable 3PL will be an expert at streamlining processes in the most intense conditions. Also, a 3PL can provide insight into any issues that might arise when dealing with international shipments, such as duties, customs, documentation, and various other regulations.
3. Be More Flexible and Scale Operations
When your company uses a 3PL, it can scale labor, space, and transportation faster according to its current needs. For businesses with seasonal fluctuations, this can be an invaluable benefit. When expanding into new markets, a 3PL can also help your business explore new geographic areas without having to set up permanent facilities.
4. Insulate Your Business from Supply Chain Disruptions
Finally, global supply chain disruptions have become the major frustration of online businesses and the warehousing industry. When your primary aim is to serve the needs of your clients, the last thing you want to think about is a shipping blockage, the price of oil, or labor disputes. Working with a 3PL allows your business pre-negotiate contracts for many essential services. Then, your business partner can handle those various challenges while you focus on other things.
How to Choose the Right 3PL
Not all 3PL businesses are the same. Some specialize in certain industries or regions, while others offer a wide range of logistical support to a variety of clients. Depending on your needs, you'll want to choose a 3PL partner that serves clients similar to your business. Here are a few things to consider so that you choose the right 3PL for your needs.
General Purpose 3PL
General purpose 3PLs handle a wide variety of tasks, ranging from warehouse activities to transportation. But they generally handle items that don't require special services like storage, handling, packaging, and in-transit care. Because of this, these services are usually less costly. But if your business deals in perishable or dangerous goods (like lithium batteries), you may need a different type of 3PL.
Niche-Specific 3PL
These 3PLs cater to specific niches, such as: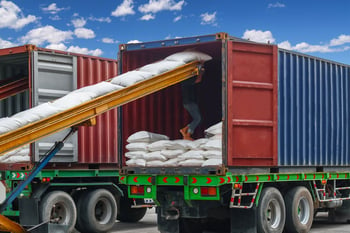 Specialty Products

— If your business sells unique items, like chemicals, electronics, pharmaceuticals, or organic foods, it will want to deal with the right 3PL. Some 3PLs have certifications that prove they have the necessary infrastructure, staff, and training to meet regulatory and other restrictions for these products.

Perishable Goods

— Some 3PL companies focus on handling perishable goods with a vast network of cold storage containers and shipping solutions for meat, fish, poultry, vegetables, and dairy products.

E-Commerce

— 3PL businesses that specialize in serving eCommerce businesses need to deliver fast and error-free deliveries to customers.
Geographical Location
The geographic location of your 3PL is a vital consideration. You want them to be close to shipping routes as well as have some proximity to your target customers. But you don't want to sacrifice quality for location. The partner you choose needs to deliver the highest quality service possible wherever they are located.
Technological Capabilities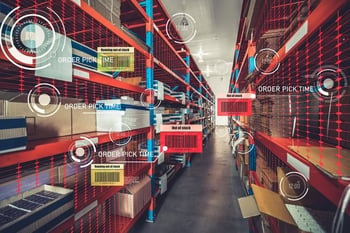 Any 3PL you choose should be able to integrate with your existing software systems and provide valuable insights into your business. Also, the best 3PLs will leverage technology solutions, so they are operating as efficiently and cost-effectively as possible. For example, they might use some forms of automation for picking and packing. Those that help with inventory management should consider deploying mobile workstations to improve results.
Data Transparency
Because your 3PL will be a partner, they should be willing to share information with you. When you use RFID tags for your products, this can inject a higher level of transparency throughout the supply chain. When items get stored, packed, or shipped, you can view this information in real-time. In some cases, you can even share this information with your customers to improve the customer experience.
3PL Fees and Rates
Finally, make sure you understand any fees charged by the 3PL you choose. Some of these companies structure their rates differently, which can make comparing prices challenging. But you can divide them into various categories, like receiving, shipping, storing, and transporting, to understand what you'll be paying and prioritize what's most important to your business.
As your business evolves and you face ongoing warehouse challenges, you may wish to evaluate your logistics strategy. Instead of handling everything in-house, it might make sense to outsource to a 3PL partner. Doing so can provide more flexibility and freedom to focus on other areas of your business.