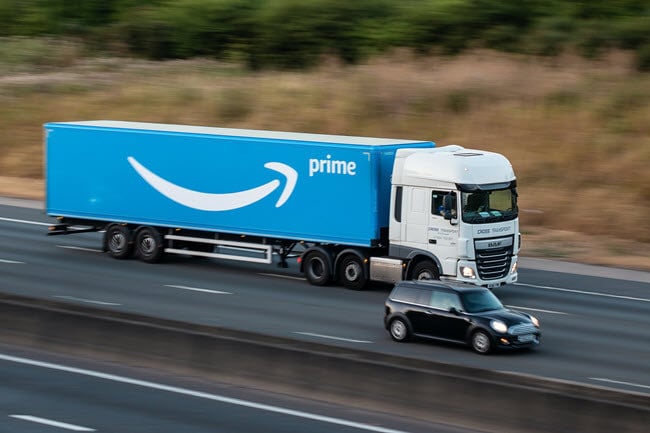 Amazon Prime has set the standard for speedy delivery to consumers since 2005, putting pressure on brick-and-mortar and ecommerce retailers alike. Their more recent same-day shipping advancements as well as creative delivery options, like leaving packages inside consumers' homes and vehicles have earned them notoriety as the preeminent retailer nationwide. These order fulfillment improvements have also drastically reset consumer expectations.
Amazon's quick, accurate delivery of millions of different products nationwide has led consumers to expect similar experiences from other retailers as well. Whether your facility is primarily a B2C or B2B operation, it's likely feeling the pressure to step up as a result of these increased customer expectations.
Modernizing, creating more efficient daily operations, and speeding up distribution are crucial components to meeting the growing expectations of your customers and supply chain partners.
But how does a business keep up in this fast-moving environment?
Shipping Improvements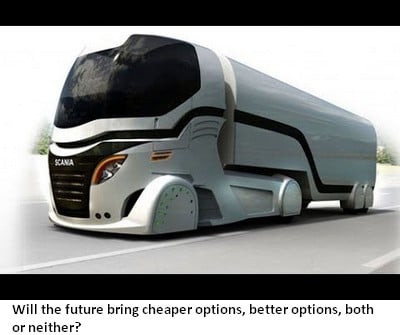 With a rapidly expanding ground network due to ongoing hiring of independent contractors, Amazon has continued to elevate the shipping experience for consumers. Their strategic partnerships have even been able to yield previously unheard-of advancements like two-hour delivery from owned subsidiary Whole Foods Market. As a result, simply trying to find affordable shipping options is not a viable long-term improvement strategy. Companies that once banked on negotiating shipping vendor contracts for better rates to preserve profit margins have begun to lose ground.
Instead of cheaper options, retailers need better shipping options. An industry assessment by Logistyx Technologies explains,
"While carrier rate negotiations may provide short-term benefits, they lack long-term viability. As carriers foot the bill for rising labor costs and historically high shipping volumes due to the e-commerce explosion, their rates stand to increase, not decrease, and their willingness to negotiate supplier-friendly discounts will lessen."
Managing multiple shipping carriers in one platform allows retailers to strategically shift shipping volumes according to cost benefits and delivery time advantages in real-time. The result is both reduced costs and more timely delivery, with the latter being the real differentiator in the market.
Carriers are responding to retailer demand for more flexible shipping options, offering shipping improvements like later cut off times. As a result, companies can achieve faster delivery turnarounds by forming strategic partnerships. For example, FedEx now offers next-day shipping in 100 local markets on orders placed until midnight. This move is crucial for ecommerce retailers looking to compete with Amazon because about half of all ecommerce purchases happen after 4pm each day and a quarter of purchases are local deliveries. The goal is to go from point of fulfillment to delivery in 24 hours like Amazon, which requires a shipping partner that can do their part to eliminate lags in the system.
Customer perceptions of shipping timeframes are often as important as the actual times themselves. When delays do occur, they should be proactively communicated to customers and shared with customer services teams so they can provide timely information to achieve a positive customer experience.
Ecommerce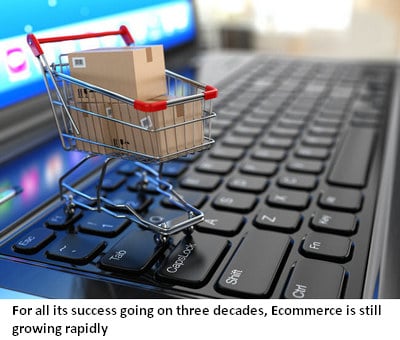 Modern retailers should have an ecommerce presence to capitalize on the wide-reaching popularity of online shopping. Currently, ecommerce accounts for 15% of U.S. retail and is growing three times faster than traditional retail. These statistics have led to retailers jumping on the bandwagon in droves, launching online stores to offer products to the modern, mobile consumer. Subsequently, a reported 92% of retailers sell online in some capacity. Ecommerce both garners new customers and increases purchase frequency among existing customers, making it a win-win for retailers in all industries.
While ecommerce is a vital, San Asuti explains, "E-commerce is a key part of distribution sales management, but it's important to remember that it's a transactional tool and not a strategy." Ecommerce allows a separation of purchasing and selling so that consumers can purchase whenever they want from wherever they are, allowing for substantial growth with minimal employee additions. This is essential for keeping up with Amazon because 60-65% of gross profits go to paying for labor costs, which makes increasing worker productivity a top strategy for improving profit margins. In many cases, 3PLs can be used for ecommerce order fulfillment to control costs and speed up delivery time to customers without requiring more internal hires regardless of channel expansion strategies.
Supply Chain Improvements
Planning for future business conditions should begin immediately. Companies must proactively identify gaps in supply chain continuity to better align daily operations and fulfillment strategies. Hiring experienced planners and analysts to pair with this market awareness will build a best-in-class supply chain that can keep pace with evolving consumer demands. Once skilled professionals have been added, continuing education investments for supply chain staff will keep them at the forefront of emerging digital technologies.
Creating a roadmap that includes plans to close gaps in existing capabilities can achieve continuous supply chain improvement. Removing labor-intensive processes during end-to-end order fulfillment in favor of automation is the quickest strategy for improving the supply chain, making it a bona fide competitive equalizer. For example, Logistyx Technologies explains, "Transportation Management technology eliminates manual transport order booking and uses business logic to identify 'best value' carriers. The result is a dual benefit: companies save time in the order fulfillment process and they also save money in terms of both shipping and labor costs."
Robots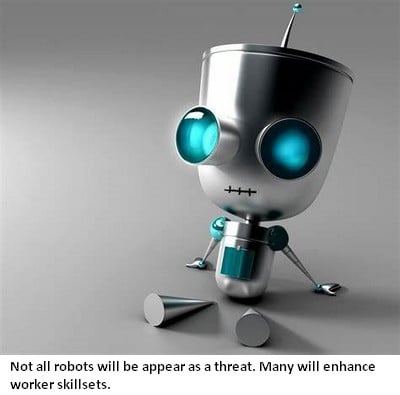 Picking robots are one of the most widely used automation approaches because they are efficient, accurate, and easy to integrate. While robots have a steep upfront cost, their ultimate value ends up saving companies substantially over the long-term because they don't require insurance, take sick days, necessitate retirement contributions, and so forth. Furthermore, they have lower risk profiles because they can't file worker's compensation claims or wrongful termination lawsuits.
However, some automation approaches are met with more resistance than others. In particular robot usage tends to strike fear in distribution center workers because they worry that their jobs will be eliminated. However, employees don't have anything to fear when it comes to robots because instead of replacing workers, robots can enhance workers' skillsets. The result is more value to the company and, therefore, greater job security. Employers must communicate these benefits to employees to rally staff around the overall organizational roadmap.
Keeping up with Amazon is the business-version of "keeping up with the Joneses." If your operation isn't evolving to a more agile model, it will lose the battle of consumer perception and be left behind in the coming decades. Modernizing operations, leveraging ecommerce opportunities, and practicing better supply chain management are key strategies being used by companies that are successfully competing with the retail colossus.