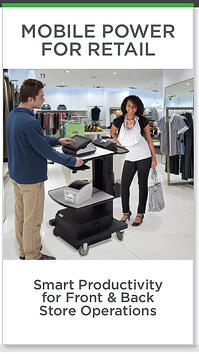 Mobile Powered Workstations are designed to hold and power up to (4) pieces of hardware for 8 - 24+ hours of normal use. Ideal for POS systems, tablets/laptops, barcode printers, scanners, scales and much more.
Why Mobile Power?

Performing tasks at the point of activity saves time, improves accuracy and keeps sales personnel on the floor - ready to help your customers.

Make your employees' workplace mobile and free from stationary power sources and data cabling.
When you integrate mobility into your existing process, improved productivity and customer satisfaction is immediate:

Eliminate the need for personnel to walk back and forth to static cash register or shelf label printer.

Key personnel stay on the floor - ready to help your customers.

Eliminate long lines during peak periods with a mobile "point of sale" station.

No hazardous extension cords on the floor or data drops from ceilings.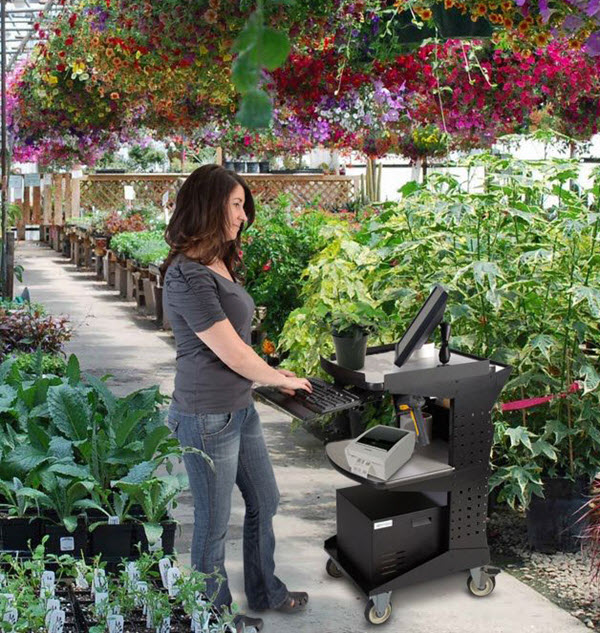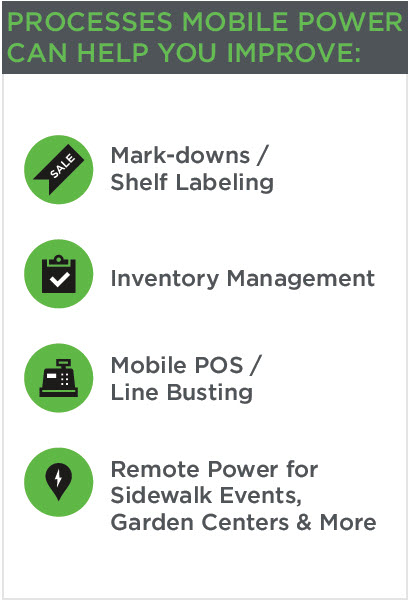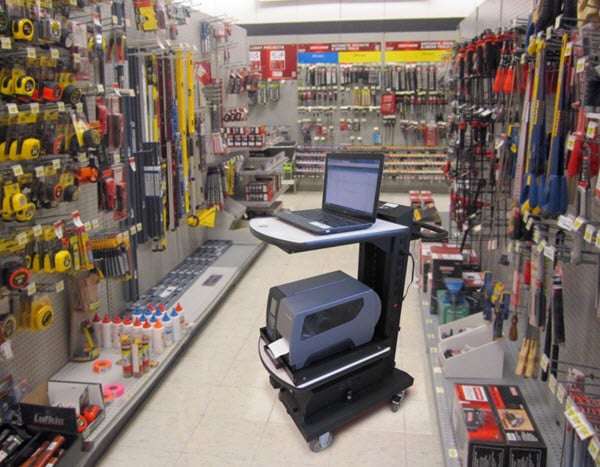 Sample ROI Calculation When
Wasted Footsteps are Eliminated