Recruiting order pickers can be a challenging task, especially if your business is one with high seasonal business fluctuations. There are simple ways to recruit order pickers by posting job openings online. You most likely know of these resources but in case you are not familiar, here are options for you: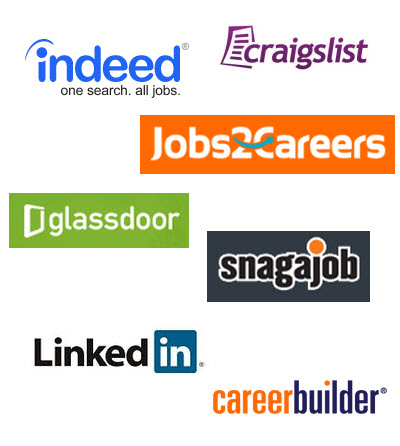 Jobs2Careers
Linkedin (are you aware of this option?)
Craigslist (this remains an excellent recruiting tool)
To have more flexibility and control, a company website offers an opportunity to present a recruiting page where candidates can respond, such as this example here.
If you do it by the numbers and post job openings on enough websites, it is possible to fill an inbox with applications. The faceless virtual applications are difficult to sort through since there are many characteristics needed in an order picker that will not typically jump out from a form completed online.
Recruiting order pickers who have personal discipline, a sixth sense of accuracy, enjoy autonomy and other characteristics is much easier with a few outside the box ideas.
Here are 7 genius ways to
improve your recruiting efforts.
1) Build an online reputation with company reviews from employees
In the new world where mobile devices are in hand, employees can share opinions with a click. There are two mindsets, fearful and opportunistic. The opportunistic manager will be aware of the happy team members and offer the websites as a means to give support. As the quality of staff improves, the better the team and the easier the job becomes for everyone.
Here is a snapshot of results when you Google "employee reviews of company"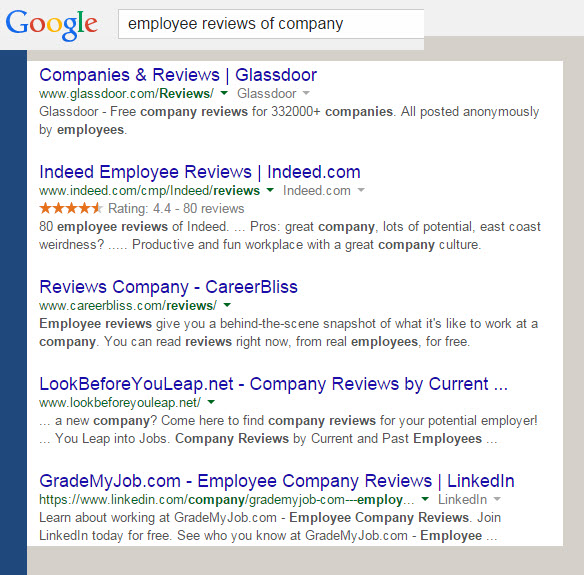 This is only a small sample of the options online.
Candidates interested in your company will search the Internet and ask themselves "Is your company worth conquering the fear of interviews and rejection?" These review sites can prove your company is appreciated and fair.
2) Events
Events of any type which support the interests of those you would prefer to hire are an excellent way to recruit. If you are able to understand the persona of those who appreciate the role of an order picker, they will enjoy certain activities and pursue their interests.
For instance, those who leave the military and looking for opportunities are a gold mine as they have risked much to protect our country while in difficult environments. Holding an appreciation of veterans event will put you in touch with people who have personal discipline.
"How to get a job in 7 days" would be a training event. The purpose is to have an event which helps the community. The wealth of information recruiters and HR managers have in their heads is priceless and when used with a different twist, connecting with those who have a sense of urgency and willing to learn can happen.
Free event management tools are Eventbrite, Linkedin and Facebook.
3) Employee Referral Awards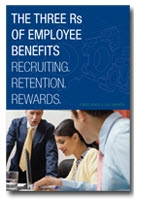 Offering current staff awards for referring team members continues to be well worth the time and effort. The current employee is certain to act as a guide for those they care about.
If you are unsure of steps to take, you will appreciate the book:
"The Three Rs of Employee Benefits: Recruiting, Retention and Rewards" By Leah Shepherd and Robert Arnoff
It is aimed at human resource professionals in all industries and all regions of the country, "The Three Rs" discusses strategies to improve recruiting, retention and rewards in any economy.
4) Be Advanced and Share the Story
Warehouses and distribution centers can fall into a trap with 100 year old buildings and "that is the way we have always done it." Even as technology advances and customer demands increase, walking faster and working harder will not solve productivity problems. Newcastle Systems offers new technology which reduces the workload for the team, improves their efficiency, improves profitability and keeps staff safe from dangling extension cords.
By using social tools, blogs, press releases and job postings, the new technology will send a message. Tweeting about "We love the new mobile workstations for our order pickers" or sharing on Facebook "The new mobile workstation carts with portable power has cut order pickers walking distance in half."
While you may not realize it, those you are hoping to hire are connected to the world differently than the previous generations. They are looking for signs of character and commitment. Those future order pickers who are amazing will pay attention to how you connect and communicate with the world… or if you are connected at all.
5) Facebook and Linkedin
Facebook and Linkedin is full of reality. Most users do not understand the information they are giving up and few will make much of an attempt to adjust their settings for more privacy. It is a new world where transparency to the world is accepted.
By joining groups and connecting with individuals, their friends, and friends of friends information becomes available.
Since you understand the potential risk of sharing too much information, you will change the settings in both Linkedin and Facebook which protects much of your personal information.
While interviews and applications can be practiced and scripted, the new social media platforms have created a giant open book of information on almost anyone you want to hire.
If you hire someone who is not "the right fit", and do so a few more times in a year… the cost of hiring and training is substantial. If you can spend a little quality time reviewing the Facebook and/or Linkedin profiles, their photos, activities, friends, associations, interests and even when they post… you will get a sense of reality before you speak to a candidate.
6) Core Value Index

Lynn Taylor is a genius on several levels as it relates to putting the right person in the right seat. His company, Taylor Protocols, has developed a questionnaire which takes 10 minutes to complete. Once the participant is finished with the questionnaire, there is a good understanding for what is referred to as the "core values". These are not skills or aptitudes and so do not vary from year to year.
The CVI questionnaire will reveal whether a candidate is has a core value of innovation, or social, production or justice. If a candidate who thrives as what the CVI refers to as "Merchant", they have a core value of people connection which means there is less likelihood they would be happy as an order picker. Learn more here about the core value index. There is a free version and a paid version. This tip alone will change how you hire your team, the performance levels and the morale.
7) Buy them lunch
When people are dining out and enjoying delicious food, everything changes. Making the five senses happy affects attitudes and conversations. This is why people recommend "the best" restaurants without being asked, because experiences in restaurants matter.
Dining makes people more relaxed and the truth is revealed vs an office environment where applicants are at alert, guarded and scripted.
The same questions over a fabulous lunch will have interviewees respond much differently. If you want to truly understand the character of a person, get them to relax and lunch a way to make it happen.
While you are interviewing the candidate, also watch the servers, dishwashers and busboys in the restaurant. The restaurant is a difficult job with high stress. In a sense, the server is "order picking" all through their shift but in an environment which is very demanding. For the dishwashers and busboys in the restaurant, there is a very good chance they have never considered working in a warehouse. It would be a move up for them.
---
We have shared what may seem to you to be outside-the-box ideas but they are much more than ideas. These methods have been used by expert recruiters for many years and used to this day.
If by sharing these tips and ideas for recruiting, you are able to select the very best people who are happy as order pickers, we have accomplished our mission. Every product shipped goes through an order picking process. Empowering pickers is mission to be proud of.
Here is more support for your company related to order picking: