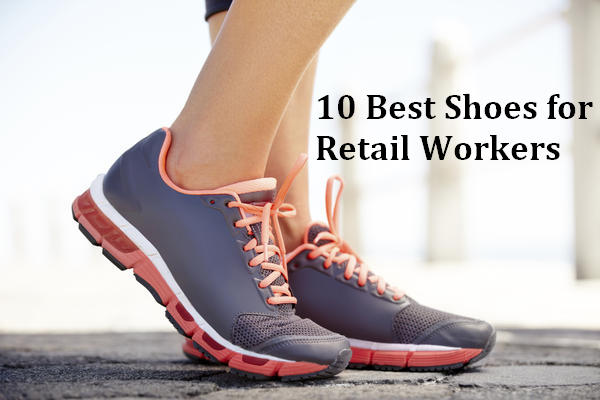 Working in retail is difficult enough, but wearing the wrong shoes can make it excruciating. One of the best things you can do is have the right shoes for the job you do. Considering how much time you spend on your feet when you work retail, you need to have the right shoes. Even though they may not look great, they do make a huge difference when you're working. Many non-slip shoes are uncomfortable, especially when you're running around all day. There are many things you should look for when you're trying to find the right shoe, and which shoes we recommend.

How to Choose the Right Shoes
There are several things you will need to consider before choosing a shoe.
Fit

The shoe should fit right, otherwise you could injure yourself. Many Americans wear a shoe that is too small, which can result in injury. These injuries can lead to lost work time, which means a smaller paycheck, even if you have insurance that fully covers you. There are some ways you can measure your foot to make sure the shoe will fit. You should measure your foot with a Brannock device, which accounts for the length and width of your foot. If you find a shoe you like, but they don't have your size, go a size up.
Visit a Professional

There are people out there that will professionally measure your foot to ensure you're getting the right size you need. They also use a Brannock device, but you can do that on your own. Not only will they measure your foot, they will give you advice on what to look for. If you tell them you work in retail, and you need shoes for the job, they can point you in the right direction.
Try on the Shoes

Even if you know what size you need, you should still try on the shoes. You may know your size, but the shoe style and company may make their shoes differently, which can lead to foot pain. Once you've tried on the shoes to make sure they fit, you can order them online or purchase them on the spot. The key here is to find a shoe that will fit your properly. You shouldn't look online and make a purchase without trying on the shoe first.
Use Arch Support

You should use arch support to ensure your feet are comfortable. You can get measured and fitted like you're going to get fitted for a shoe. One thing you should know about fitting arch supports is to measure the contours of the bottom of your foot. A professional can help you measure those contours. Once you've found the right arch support, it is important to make sure you wear them. They will be stiff to wear at first, but eventually, they will become comfortable. Since they take some time to adjust, you shouldn't take them out unless the pain is too much.
Top 10 Shoes for Retail Workers
This shoe was designed to provide all day comfort when you're working. They have an ABZORB foam lining construction, and a slip resistant outer sole. They are lightweight, which helps when you're walking around.
For those that work in heavily-machined areas, these work boots combine comfort and protection. If you're going to be moving a lot of items, you may need to wear something else, so that should be taken into consideration.
3. Nike Vomero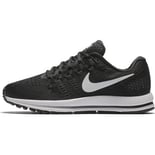 The shoe provides excellent support, and is a combination of a soft and firm sole. If you have a higher arch, you may not find these shoes comfortable. they are practical for taller people.
These boots provide excellent ankle support, and are more durable than other work shoes. They are bulky, but they are comfortable for those the run around all day long.
There's a reason nurses, teachers, waiters and waitress all seem to be wearing Dansko shoes: Comfort. Dansko's promote good foot health as they have the Seal of Acceptance from the American Podiatric Medical Association. This is good for you because it means that they will offer great support while still being comfortable.
When you have high arches, regular shoes aren't' going to cut it. These shoes provide excellent support, absorb shock, and good for fitness walking.
These shoes allow air to flow inside to keep your feet cool, and provide shock absorption when you're walking. They are lightweight, as well, making them practical for anyone in retail.
These shoes are neutral lightweight, and comes with extra cushioning. They focus on taking pressure off the pressure zones of your feet.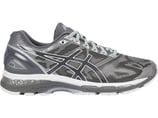 No matter what type of arch you have on your feet, these natural cushioning shoes provide the support where you need it. The shoe has excellent gel cushioning to keep you on your feet.
These shoes are durable, lightweight, and provide good comfort. They can absorb shock when you're walking.