These important processes are critical to the overall accuracy of your company's inventory. Mobile powered carts let your team access real-time WMS or ERP data from a full-screen LCD anywhere in your facility - eliminating the need for paper or data-entry at a fixed computer location.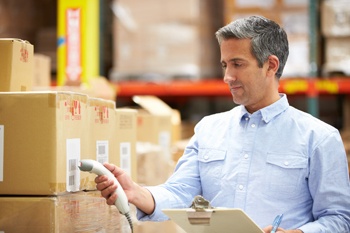 Mobile powered carts can help your put-away and inventory processes by:
Ensuring inventory reaches the shelf in the shortest amount of time; "out of stocks" are significantly reduced
Viewing electronic put away orders to provide exact location and most efficient route
Rapidly scanning location labels to ensure items are put-away correctly
Conducting inventory in real-time
Performing quick and accurate cycle counts
Removing motion, waiting and transportation waste
---
Expect a higher level of accuracy while speeding up the process simultaneously.
Recommended products by process: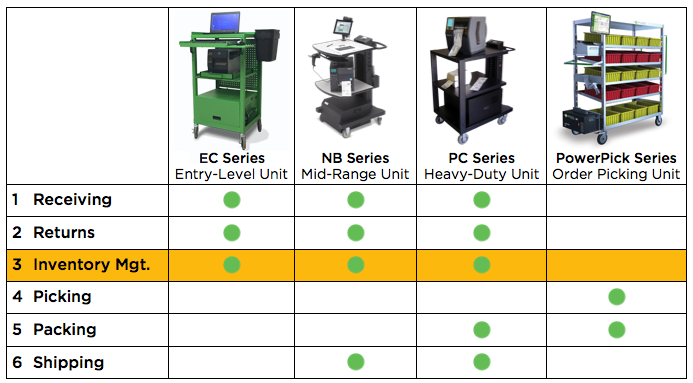 To learn more about the best solution for your process, contact your account manager, or request a quote today!
Receiving > Returns > Inventory Control > Picking > Packing > Shipping