Increased sales are a blessing for retailers, but many weren't prepared for the massive demand in both outbound and reverse logistics sparked by the COVID-19 pandemic.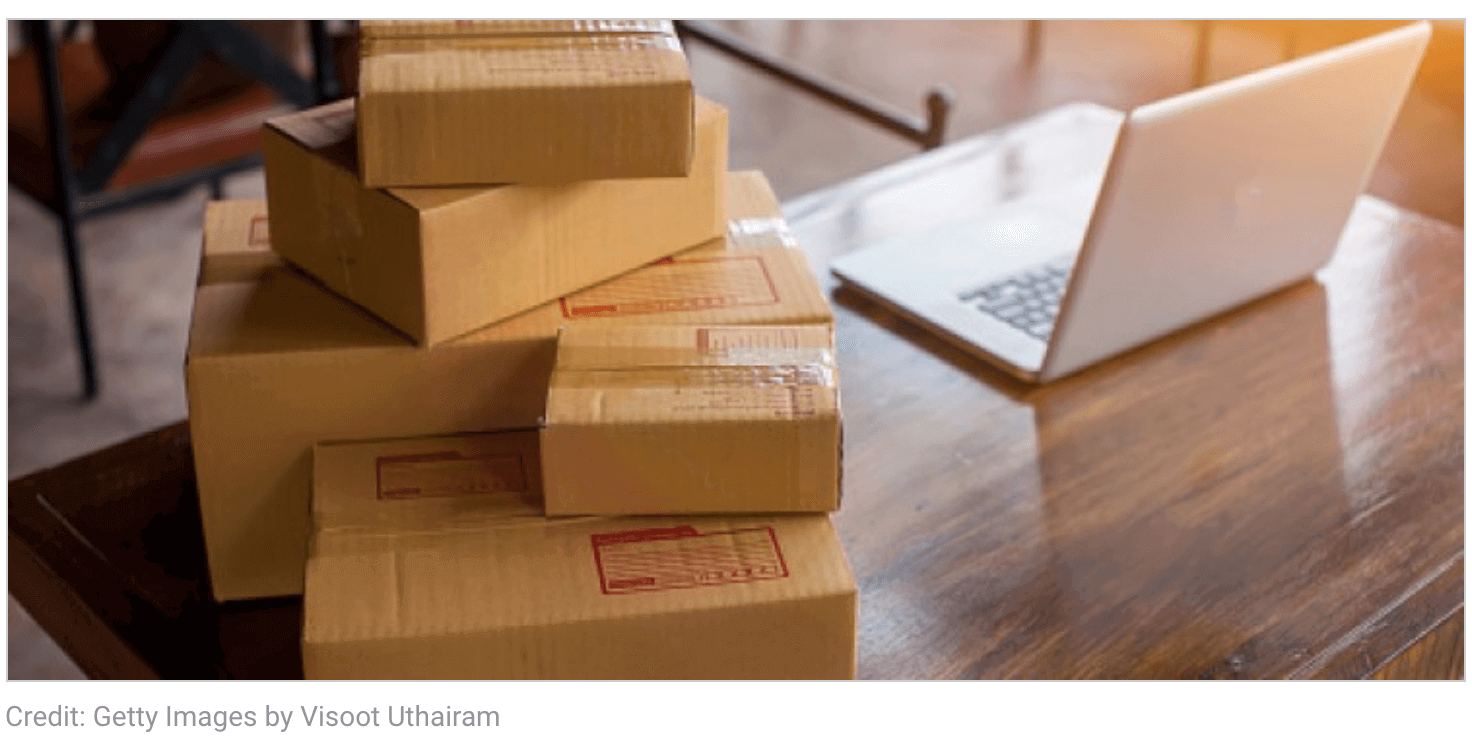 Demand sparked by the COVID-19 pandemic resulted in 45 percent growth for e-commerce in Q2 of 2020, accounting for over 16 percent of total retail sales. For years, e-commerce sales hovered around just 10 percent of overall retail sales, while in-store shopping remained consumers' primary shopping method. As the world was stuck at home and many brick-and-mortar stores closed in 2020, consumers looked to e-commerce as their primary shopping method.
Distribution centers (DCs) are stretched to the max as sales continue to increase, also resulting in an influx of returns. While returns have always been an integral part of e-commerce, its logistics workflow is often overlooked. Here are a few tips to improve the speed and efficiency of your returns process:
1. Prepare for Returns Before They Happen
Returns can be messy and sporadic, resulting in delays and frustration. Make sure your system is designed to receive returns in batches, separate from other incoming shipments. Customized shipping labels with an address dedicated to "the returns department" can streamline the process and eliminate the need to sort and separate incoming packages. You can also work with providers such as FedEx, USPS and UPS to set preferences.
2. Develop a Dedicated Receiving Process for Returns
DCs should have a workspace ready and dedicated solely to returns processing. Have a process in place to handle incoming packages and train staff to know what to do to properly process returns, assess the items, repackage, and refurbish. This is especially important as the identification, sorting, restocking or disposing of your returned merchandise can have a significant impact on the financial key performance indicators (KPIs) of your returns. An organized, efficient returns area has the potential to yield better fulfillment rates, offsetting the cost of reverse logistics.
3. Document Your Process and Build on It
Speaking of KPIs, a few for your process could include the following:
Traffic Distribution: Like incoming orders and outgoing shipments, returns will develop patterns with a "peak" day each week which you can staff around.
Intake: How quickly incoming packages are opened, identified and prepped for inspection.
Product Verification: The requirements and criteria for identifying the state of the returned product and classifying its next destination.
4. Invest in the Right Technology
Every returns and inventory management system has innovative technology behind it, guiding the process to maximize efficiency and accuracy. Paired with the human element, retailers should consider incorporating relevant technology to their reverse logistics process.
Powered industrial carts help increase efficiency during the return process and allow the employee to have their barcode scanner, laptop, label printer and more at the ready, saving time and wasted motion. Bulky items returned don't always lend themselves to easy maneuvering, so having a powered industrial cart allows employees to efficiently return items to shelves without the risk of personal injury or damaging the item.
Reverse logistics can seem like a daunting and complex task, but it's one you can't afford to overlook. Did you know that inefficiency is likely costing your business 20 percent to 30 percent annually? By acting now and putting in place strategic logistics processes specific to returns, you can minimize mistakes and maximize efficiency — and the bottom line.
---
This article was originally published on Total Retail, April 2021. It was written by John O'Kelly, the founder and president of Newcastle Systems, an innovator of ergonomic, powered industrial carts.
For Additional Reading: