Quick and efficient returns processing (or
reverse logistics
) is a must for companies striving to be leaders in customer satisfaction. A mobile computer desk return station lets your team meet the product right at the receiving dock, and get it processed and directed to the right location ASAP.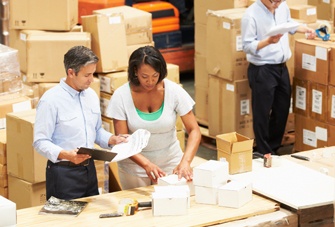 Improve your Return Logistics with a Mobile Powered Cart by:
Having real-time access to inventory, accounting, orders systems and data capture – thus eliminating tedious paperwork
Taking pictures to provide proof of condition for return records
Crediting customers immediately
Quickly updating returns in inventory system – so new orders can be fulfilled
Removing motion, waiting and transportation waste
---
Quicker processing means quicker replacements or refunds and higher customer satisfaction.
---
Recommended products by process: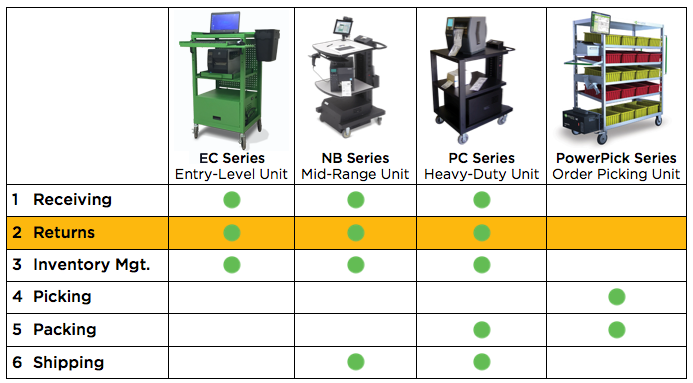 To learn more about the best solution for your process, contact your account manager, or request a quote today!
Receiving > Returns > Inventory Control > Picking > Packing > Shipping