HAVERHILL, Mass. – Feb. 6, 2018 - Newcastle Systems, a leading provider of mobile-powered workplace solutions designed to make warehouses, manufacturing facilities and retail floors more efficient, today announced the launch of a new app called the MotionMeter, a real-time activity tracker designed to quickly and accurately perform time studies within the warehouse and identify waste.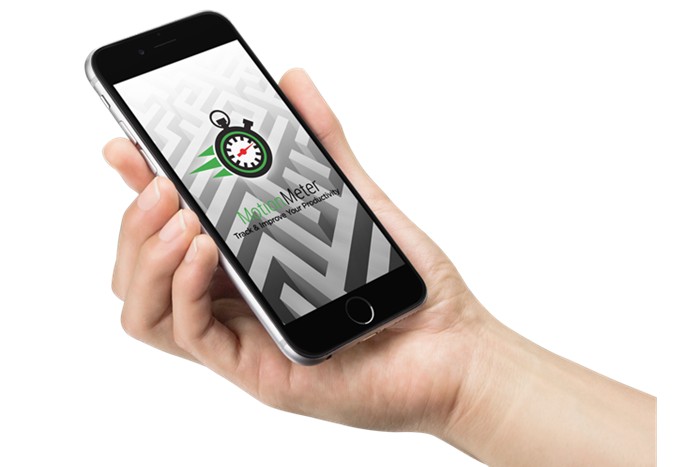 Developed by Newcastle Systems, the app performs quick time and task assessments, identifies cost savings.
Today's U.S. warehouse worker wastes an average of 6.9 weeks a year walking. This unnecessary motion costs the industry an estimated $4.3 billion in annual revenue. In removing costly motion, handling and transportation, businesses can increase efficiencies, improve production and increase their bottom line.
"The only thing a warehouse cannot buy is time, and wasted motion is costing a great deal," said Newcastle Systems founder and CEO John O'Kelly. "The MotionMeter enables warehouses, or really any business, the ability to easily identify steps within their facilities' core processes that are waste and those that are necessary. What's most eye opening is the app's ability to show you just how much the waste is costing your business and the potential for annual saving when eliminated."
The app can be deployed in minutes and generates a comprehensive overview, known as the "Savings Report," which can be exported as a PDF and emailed directly to the app user or supervisors within your organization. Once waste is identified, warehouse managers can implement specific plans and technology solutions to reduce waste and improve productivity setting them on a path to a "Best in Class" operation.
"The MotionMeter app was simple to use, easy to implement and gave me the ability to see where on the floor we were wasting the most footsteps, time and money," said Lauren Wagner, app user and industrial engineer for one of the largest retail booksellers in the U.S. "It's much easier to implement than complex time-trial software and can be used in any department. You can use the results to eliminate unnecessary tasks, save money and improve your bottom line."
The application was created with ease-of-use in mind, and is ideal for warehouse managers, department leads and supervisors who are looking to improve processes and cut costs in their departments.
To accommodate a wide variety of uses, MotionMeter includes several personalization features including names of processes and tasks, labor rate and number of employees. Free to download, MotionMeter is currently available for Android and iOS mobile devices and can be found on the App Store and GooglePlay. For more information, visit http://www.newcastlesys.com/motionmeter.
About Newcastle Systems
Newcastle Systems, Inc. is a provider of workplace mobility solutions that include a range of mobile carts for every workstation need with a unique, integrated power system that enables companies to maximize workplace efficiencies with minimal investment. Newcastle Systems' mobility solutions are in place around the world helping reduce footsteps in warehouses, speed up receiving, picking and shipping operations, improve staffing efficiencies on the retail floor, and provide convenience and ergonomic benefits for employees in manufacturing, education, distribution, military and government sectors. For more information, visit www.newcastlesys.com or e-mail sales@newcastlesys.com.