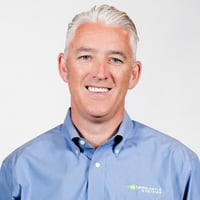 The automotive manufacturing process is one of the most competitive and rigorous. Assembly plants move incredibly fast and there is immense pressure on the labor force to get things done quickly, and most importantly, accurately. Efficiency gains are essential to improve metrics and increase output. Over the past decade, numerous manufacturers have transitioned to automated technologies – implementing complex robots to replace human workers. However, the trend is now reversing. Brands like Mercedes-Benz have started "firing" robots and replacing them with human operators, largely for greater flexibility.
"We're moving away from trying to maximize automation with people taking a bigger part in industrial processes again. We need to be flexible," Markus Schaefer, Mercedes-Benz' head of production, told Bloomberg.
It's clear we're still a long way off from full robotics implementation, and organizations need to find ways to improve their processes by implementing solutions that allow their current, and future labor force to excel. Gaining efficiency in the automotive manufacturing process is not as simple as hiring and retaining talent, as each staff member needs to be equipped and supported to maintain speed and accuracy. Equipping staff with products that improve efficiency, such as mobile-powered workstations combined with laptops and software, give labor everything they need on the go.
Here's a few ways mobile-powered workstations add efficiency to the automotive manufacturing floor:
Eliminate mislabeling

– Nothing disrupts the manufacturing process more than errors in labeling. The automotive supply chain moves fast, and when a labeling error occurs, and that part moves forward it becomes a major issue that impacts the entire process. When an assembly plant receives the wrong product, it causes production to stop, thus resulting in fines on the part manufacturer of up to $1,000 for every minute production is stopped. Needless to say, those fines add up and will undoubtedly affect the bottom line. Labeling errors traditionally occur when staff members need to walk back and forth from the printer back to the parts. In this situation, human nature takes over and all of the sudden staff members are printing 20, 30 sometimes 100 labels at a time to bring them back to their workstation. When labeling is done in mass quantities errors will naturally occur.
As an example, Magneti Marelli, an international leader in the design and production of high-tech component systems and modules for the automotive industries, had experienced labeling issues, and needed to find a solution right away. An incorrect label on a pallet is extremely costly for the business, as customers such as Harley Davidson need to halt production when they open a pallet to discover the wrong part. Most of the errors occurred because the company's process required the inspector to walk approximately 30 to 40 steps to another room to print out labels then walk back and apply them. Magneti Marelli found its solution with mobile-powered workstations.
Mobile-powered workstations allow staff members to scan, print and label all at the point of labeling, no walking necessary. This implementation gives staff a mobile desk that, when properly installed with the right software, gives personnel everything they need, at all times, on the go. In the case of Magneti Marelli and its inspectors can automatically scan and print labels on-demand. The implementation of mobile-powered workstations eliminated unnecessary travel, greatly improving their process and reducing human errors that happen when operators were taking so many unnecessary steps.
Finished goods labeling is also vital in automotive manufacturing, and mobile-powered workstations make this aspect consistent and efficient.
Reduce waste

– To add efficiency, operators must reduce waste. Waste on the floor comes in the form of motion, touches and paper. Every time a product is touched by a worker it costs the manufacturer money and time, so the fewer touches, the more efficient and less costly. One way to reduce touches and motion is to remove fixed equipment and focus on material replenishment. One common practice that provides great benefits is to implement a role that is solely focused on material replenishment. Often referred to as a "water spider," this person's sole responsibility is to make sure technicians on the floor have what they need at all times. When the process is on the go, and specific employees are responsible for ensuring the rest of the team has what they need, waste and touches are reduced, and efficiency is gained.
Paper also is an efficiency killer; assembly plants should aim to reduce their use of paper through proper software and mobile apps. When a screen is connected to a mobile-powered workstation, workers have everything they need right in front of them on the screen, adding efficiency and eliminating wasteful paper practices.
Managers on the floor

– When mobile-powered workstations are implemented, managers can come out of their offices and work directly with those on the floor. A mobile-powered workstation creates a desk with all the equipment they would have in an office, but it's on the go, and they can actively communicate with the rest of the staff throughout the shift.
Having a manager on the floor incentivizes workers to work more efficiently, and when an issue or question arises, the manager is right there to help.
In order to survive and thrive throughout their contracts with major automotive manufacturers, parts plants must gain efficiency and reduce mistakes on the floor. Speed is crucial given the demand, but when efficiency is lost in an effort to achieve speed, dramatic repercussions ensue.
Any way to gain efficiency should be pursued. A great place to start is by supporting your labor force with the right equipment and systems they need to add efficiency to the process. Mobile-powered workstations add efficiency and keep the process accurate and fast.
About the Author
Derek Coppinger is a vice president at Newcastle Systems, an innovator of workplace mobility solutions partnering with many of the world's leading companies to enhance worker productivity, operational efficiency and organizational profitability.
This article first appeared in the February, 2019 issue of aftermarketNews.