"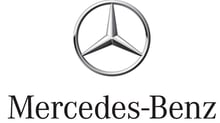 They are the best thing I have ever placed into a warehouse for productivity, flexibility, and function!!!"
-- Joe H., Parts Logistics Mgr., Mercedes-Benz
---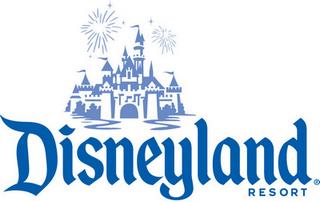 "After deploying your mobile carts in our receiving and package process operations, our time study indicates a reduction in average distance travelled during processing from 57' to 22', and an labor efficiency increase of up to 24%. This was as a result of process redesign which was facilitated by the move to mobile workstations. As you can imagine, I am very pleased with the results and am expanding the use of mobile workstations using Newcastle Systems products.
Thank you for the great product and the excellent partnership from your VAR."
-- Rick McDole, Manager of Distribution Services, Disneyland Resort
---

"We've experienced a 43% reduction in transport, motion and wait wastes."
-- Charles F., Process Engineering Manager of Plexus Corp. - www.plexus.com
---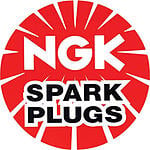 "With the NB Series Cart, I have been able to reallocate resources from packing to picking and increase my velocity of outbound product by 60,000 units per day from a single facility.
-- Warehouse Manager of NGK Sparkplugs - www.ngksparkplugs.com
---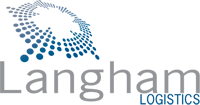 "We've been using our mobile powered workstations for over a year now and I can't even explain the difference it has made in speed and accuracy when scanning and labeling goods coming in and out of the warehouse. You guys are life savers."
-- Jake C. of Langham Logistics - www.elangham.com
---

"Now that our receivers keep the NB Series Workstation with them at all times, tasks that used to take 3-4 hours only takes 1-2 hours."
-- Bill A. of Midwest Dental - www.mwdental.com
---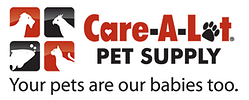 "Once implemented, the cost savings of the NB Series Workstations were immediately apparent."
-- Inventory and Receiving Manager for Care-A-Lot Pet Supply - www.carealotpets.com
---

"We are receiving the same of product – but with less people and less overtime. Receiving has gone through the roof since there is no down time."
-- Troy Horn of Tyco International - www.tyco.com
---

"Your units are the most adaptable we have found. They work well in every environment we encounter."
-- Doug M. - Industrial Engineer of Amerex Corporation - www.amerex-fire.com
---

"Our Mobile Workplace System has proved to be a valuable asset to our company by improving the efficiencies within the warehouse environment."
-- Warehouse Manager of Wilbert Plastic Services www.wilbertplasticservices.com
---

"The workstations work great. They actually save space and money by being mobile. Now, we do not have to buy computers for each area – only one computer and workstation for several areas."
-- IT Supervisor, Draexlmaier Automotive - www.draexlmaier.de
---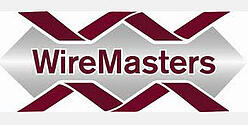 "We currently have a few workstations in our receiving department and they are a time saver. Another is used for inventory and it works great also. Very good investment for productivity and mobilization."
-- MIS Director, WireMaster, Inc. - www.wiremasters.net
---

"In the short time that we've had our workstations, there's already been a huge improvement in efficiency. In fact, we've already started reducing our receiving department."
-- Ron E of Lincoln Industries - www.lincolnindustries.com
---
"It's awesome! Instead of walking the product to an electronic scale, we bring the scale to the product."
-- Facility Manager, Restaurant Depot - www.restaurantdepot.com
---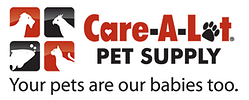 "I chose Newcastle Systems for many reasons - its ease of mobility, long lasting battery, ease of use and ability to choose our own hardware. Our business relies on our ability to receive and distribute products swiftly and efficiently. We rely on Newcastle Systems to help us accomplish that goal."
-- Richard Pekarsky - Network Manager for Care-A-Lot Pet Supply www.carealotpets.com
---

"Whether the task is receiving and labeling inbound pallets on the receiving docks or going up and down each aisle in the warehouse to locate and re-label stock, shelves, or racking, the NB Series has proven to be a reliable, mobile piece of equipment. We have come to rely on the NB Series powered cart the same way we rely on our forklifts and pallet jacks."
-- George Guzman - Director of Distribution Technology. Schwarz www.schwarz.com
---

"The portable power enables us to take our workstations to any area within our facility while increasing work flow, productivity and giving us greater flexibility in our process. It's extremely easy to use and powers anything we plug into it."
-- Team at Amazon www.amazon.com
---

"We've eliminated a lot of footsteps. We're now able to bring our thin clients and other equipment directly to the job - ANYWHERE within our four facilities."
-- John Larrabee - IT Manager, Hol-Mac Corporation www.hol-mac.com
---

A leading supplier of fresh berries in CA receives several 18 wheeler truckloads of produce per day.
"Pallets were previously unloaded and received in using a printer and computer at a fixed station. The process took about 45 minutes per truckload. Now that we've implemented an NB Series Workstation, with iPad and printer, the process takes less than 30 minutes per truckload - a 33% time savings!"
---

"I really appreciated the way you took care of my problem...You gave me an exceptional quality of service by responding promptly with valid information. I felt supported from the start and I wish all businesses would take care of their clients the way you just did for us. It was a pleasure dealing with you."
-- Alain Gagne - Technical Support Officer, Royal Military College Saint-Jean
---

"Your PowerSwap Nucleus Lithium Carts allowed us to do more systematically. They gave us flexibility and ability to track material, which cut lost material in half. A great value!"
-- Wes Barnette, Oldcastle Building Envelope www.obe.com
---