Reverse logistics has never been more important, but companies are struggling to stay on top of it.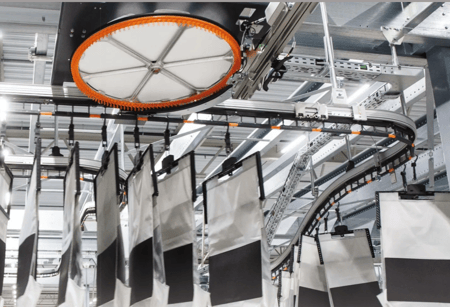 The pandemic's impact on the supply chain and all its moving parts cannot be understated. First, it was the issue of too many orders and not enough inventory.
Companies couldn't keep up with skyrocketing e-commerce demand, ports were backed up and impatient customers became frustrated. As the dust began to settle and consumers returned to stores, they were often met with empty shelves, whether hand sanitizer in early 2020, baby formula or feminine hygiene products throughout 2022.
Now, the latest supply chain issue to trip up companies is a glut of returns. After an unprecedented buying spree, Americans are sending back many of their purchases. "Consumer expectations of a truly seamless shopping experience with brands and retailers has not only been limited to buy anywhere and receive/pick up anywhere, but also manage and process returns and exchange anywhere," says Chris Deck, CEO and founder of Deck Commerce.
The problem has grown so big that some big box retailers are managing returns in an unprecedented manner: the "no return" return. Target, Walmart and Lowe's have all made headlines lately for implementing this policy. In short, as returned merchandise piles up, stores are simply refunding the purchase price to customers, and at the same time telling them to keep the item. While far from ideal, overwhelmed retailers are in some casesfinding this the easier and more affordable approach to other options, like refurbishing, reselling to liquidators, or going through the process of returning items to shelves.
In other cases, companies are taking back returns, but with too few hands to process them, simply dumping them on the warehouse floor. "I've been in distribution centers where returns are literally as far as the eye can see," says Kevin Ledversis, vice president of sales with Newcastle Systems. "They've got two people dedicated to processing the returns, and you just know it's going to take months. It's a mess."
Online returns are costly. According to Coresight Research, the rate of returns ranges from 25.9% to 46.5%, and it's only getting higher as inflation rises and consumers begin looking for places to recoup cash. In 2021, the cost of handling all those returns rose 59% over the same costs in 2020.
With customers more demanding than ever, the option of simply refunding money and allowing customers to keep their returns begins to make sense. However, that strategy can also become a costly drag on the bottom line. Smitha Raphael, chief product and delivery officer for SnapFulfil, says there are better ways.
"If you're looking to revamp your DC processes to drive faster fulfillment, don't forget that an efficient returns process is just as important in driving a better customer experience," Raphael says. "Even for giants like Amazon, their millions of deliveries are only possible with a clear set of rules and advanced warehouse technology to guide returns."
Smart companies are looking to find the best solutions to make reverse logistics a differentiator and an opportunity. "The retailer who can figure out how to make reverse logistics profitable will have the competitive advantage," says Ledversis.
How to improve While companies struggle with the reverse logistics process, materials handling technology and equipment sellers are offering potential solutions. But before you can apply technology to the problem, you must drill down in your processes.
Speed, efficiency and organization are key factors in this equation, says Raphael. "But your warehouse team shouldn't shoulder the responsibility alone," she adds. "Reverse logistics is a strategic process that should be evaluated and deployed across all functions, from sales and finance to customer service and operations. Through collaboration across these groups, you can determine which returns model is best for your business."
Raphael suggests involving your floor staff to set up some structure to your processes. "They see the returned inventory, identify fraudulent returns and missing product components, and make judgment calls regarding resale value," she says. "Tap into their experience to develop a logical returns strategy."
With that in hand, companies can begin to evaluate the various tools and technology that can help them optimize the process. These can range from low-level automation—think a dedicated shuttle system—on up to highly sophisticated warehouse management systems (WMS) and visualization tools.
"It's all about how to leverage your capital and assets to support returns," says Jake Heldenberg, senior manager at Vanderlande. "Depending on your industry, this might look like very simple automation or materials handling."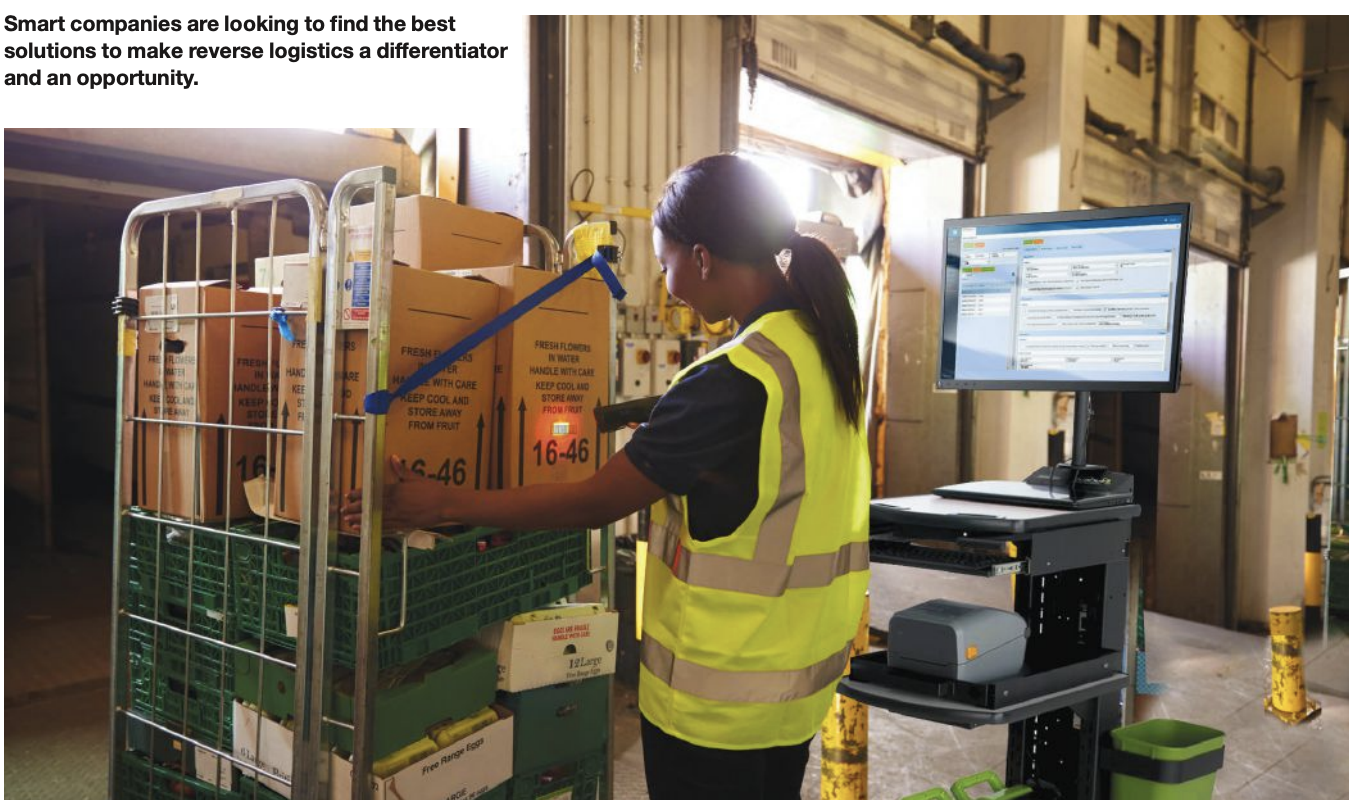 At one of its European installations, for instance, Vanderlande helped create a solution for retailer Zalando with an AIRTRX pocket sorter, designed specifically for omni-channel operations. The system contains 6,500 interchangeable pockets that employees can adjust and change as operations demand. One configuration for the front end, and another for the reverse logistics processes. The big advantage is that when returns come back, the company can process them immediately, putting them back in the "available" section for the next customer.
Shuttles are another cost-effective tool for managing reverse logistics, says Heldenberg. "Shuttles are practical for general merchandise because you can optimize them for returns," he says. "You can bring out an empty tote, fill it with 30 different SKUs, and then send them to the appropriate spot for returns. It's more efficient and lowers your costs."
Along with pocket sortation and shuttles, mobile carts can also play an integral, lower cost role in reverse logistics, says Ledversis. "By giving your employees mobility and allowing them to make a decision rather than having to turn to a supervisor for instructions, you keep the reverse logistics flowing," he explains. "This prevents a back-up, where trucks are coming in, products are coming in, and there's nowhere to deliver it, or no instruction on where to deliver it."
The carts work together with bar code scanning and usually a WMS to oversee all of the integration, plus your processes for optimal reverse logistics flow. "A highly flexible and configurable WMS will help you maintain and develop the required new process rules," says Raphael. "You'll ease the burden on your returns team and simplify product storage procedures. Logical, streamlined processes will also help you keep up with demand and effectively recover the cost of returned products."
Deck agrees. "It's both tools and processes that help warehouses efficiently manage reverse logistics," he says. "First and foremost, having an order management system (OMS) that can manage returns information to facilitate the appropriate and accurate transaction processing for credits for the product, tax and shipping values are of the utmost importance. Having the returns transaction process automated is one the most important components in managing returns efficiently."
Ledversis says that visibility is key in reverse logistics, and that comes from sophisticated software. "You have to know what's coming back in," he says. "It's messy and hard to mix returns processes inside a normal warehouse. If you're a fulfillment company, for instance, your outgoing goods are neatly packed. When they come back in, however, they're not going to meet that standard."
There's fall out from this fact. Labels, for instance, might get damaged at the time the customer receives and unboxes an item. On the front end, having a good bar coding and labeling system can go a long way in helping with reverse processing.
Your software should be teed up for the reverse logistics tasks, too. "This includes providing defined direction from the systems on the steps to take with a returned product once in hand," says Deck. "The software should designate return to inventory, allocate to B stock, or destroy—based on the product type, return reason and disposition. In some cases, when a return cannot be systemically processed by the warehouse, a 'return exception,' you need a process and system for it to be routed to a returns specialist to process within the warehouse."
Also look for technology that makes returns as seamless as possible for the customer, beginning with the at-home returns process. "When the consumer goes online to return a product, they should be able to select how they want to handle it. If it's in good shape, the backside should be recording that the product will go back on the shelf before it's even in the DC," says Ledversis. Sometimes that means getting picky about what comes back. "Accept and process only qualified returns," says Deck.
"You should be able to exchange or reship for the consumer, making re-ordering as seamless as possible."
When all is said and done, the biggest pieces to the reverse logistics puzzle are having the right processes in place, complemented by technology to enable them. The net result, says Raphael, "should be a significant increase in customer satisfaction and recovery value from returns, both leading to a much healthier bottom line."
This article first appeared in the September, 2022 issue of Modern Materials Handling.