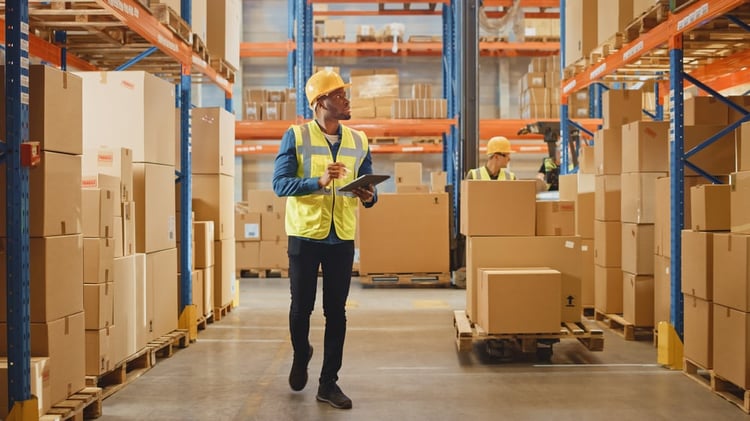 One of the most essential aspects of operating a successful warehouse lies in the quality of your team. And the head of this team is your warehouse manager, who is the person responsible for carrying out your policies and directing staff. It's vital that you find the right person to fill this role. But where do you start? Here are some of the top challenges for warehouse management and how you can find the ideal warehouse manager.
Biggest Challenges Warehouse Management Face
Filling the role of warehouse manager can be a tall order because you need to find someone who will tackle an ongoing list of challenges on behalf of your business. When orders aren't fulfilled efficiently, workers are unhappy, or you have safety issues, this will surely impact business performance.
Warehouse managers must ensure the facility layout is appropriately planned, and inventory ordering and storage are as accurate as possible. They must also manage the order fulfillment process, which includes picking and packing and integration with various technology solutions. Finally, warehouse management is responsible for the safety of employees and cost savings related to operational results.
Top Attributes of a Successful Warehouse Manager
Warehouse management is critical to your supply chain operation's success. It requires a combination of technical and soft skills to make sure your warehouse runs productively and smoothly. A warehouse manager's job is to oversee the facility's daily operations, including inventory management, order fulfillment, and employee safety. Here are some of the top attributes and skills that are vital for the warehouse manager role.
1. Communication and Leadership Skills
Strong communication and leadership skills are vital for creating a culture of teamwork and accountability in your warehouse. A warehouse manager must have the ability to give clear instructions, provide training, and offer feedback. Successful candidates will have a positive worth ethic and lead by example as well as encourage honest and open communication with staff.
2. Organization and Time Management Skills
The right warehouse manager must have strong organization and time management skills. They will have the ability to prioritize tasks and schedule various items to meet deadlines. This involves being able to set measurable and realistic goals and create plans to achieve them. Staying organized will also involve the use of project and warehouse management software solutions.
3. Problem-Solving and Analytical Skills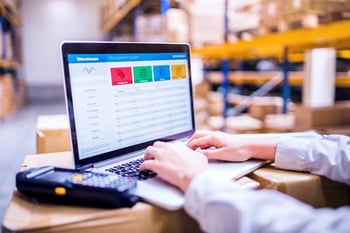 A top candidate for this position should be able to formulate solutions to complex issues and identify areas of concern before they turn into major problems. These might include equipment issues, inventory shortages, or staffing troubles. A successful candidate would use a combination of data analysis and insights from team members to uncover and solve problems.
4. Interpersonal Skills
Warehouse managers must be able to create positive relationships with workers, suppliers, and customers. This includes negotiating agreements and resolving conflicts as well as delivering the highest possible level of customer service. Top candidates should be active listeners and easily approachable by team members and vendors.
5. Warehouse Operations Technical Knowledge
The warehouse manager you hire should also have a vast knowledge of the technical aspects of running a warehouse. This includes things like warehouse layout, equipment use, ergonomic material handling, maintenance basics, and various warehouse trends to stay competitive.
6. Inventory Management Knowledge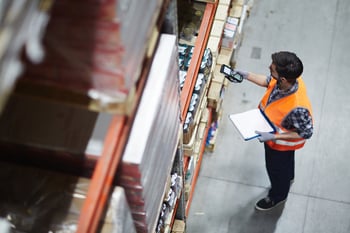 Running an effective warehouse also means being able to manage inventory effectively. Your ideal warehouse manager must understand the various principles behind efficient inventory management and control. This includes using RFID or barcode technology to ensure accuracy, analyzing forecast data, and creating automated systems for reordering.
7. Supply Chain and Logistics Knowledge
Your warehouse manager must have a deep understanding of how their organization fits into the big picture in terms of the greater supply chain. In other words, they need to have logistics knowledge, including how goods are transported, received, stored, and orders fulfilled. This knowledge is vital for making informed decisions about staffing, partnerships, warehouse layout, and more.
8. Warehouse Safety Knowledge
Safety is a vital concern in a warehouse environment. The warehouse manager you hire should be familiar with OSHA regulations and understand best practices for things like forklift and racking safety. Your warehouse manager will be responsible for employee training and ensuring the warehouse adheres to various safety codes.
How to Find the Ideal Warehouse Manager
Now that you know what makes up a great warehouse manager, how do you hire one? Here are a few guidelines:
1. Create a Job Description
You'll have the most success in hiring a top-notch warehouse manager if you clearly define the role first. Create a thorough job description that includes primary responsibilities and some key metrics.
2. Use Your Network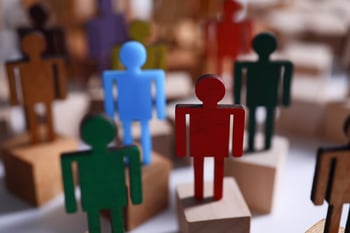 Supply chain management and logistics conferences are useful opportunities for connecting with colleagues who may know of effective candidates for this position.
3. Post Your Job Online
Try posting your warehouse manager open position on your company's website as well as on major online job boards like Indeed, Monster, and LinkedIn.
4. Listen to Employee Referrals
One of the best sources of qualified candidates for new roles is referrals from existing staff. After all, your employees won't refer someone to you who they wouldn't feel confident in working with.
5. Maintain a Candidate Database
When you create a list of qualified candidates, it's a good idea to hold onto their information, even if you don't hire them for the open position. You never know what needs your business will have in the short- and long term.
Warehouse managers are critical personnel for any business with inventory and staff. This means that many businesses rely on the strength of the people placed in these roles. Finding the right person for this job may not be easy. But these tips to help you locate an ideal warehouse manager will ensure more efficient and productive operations.