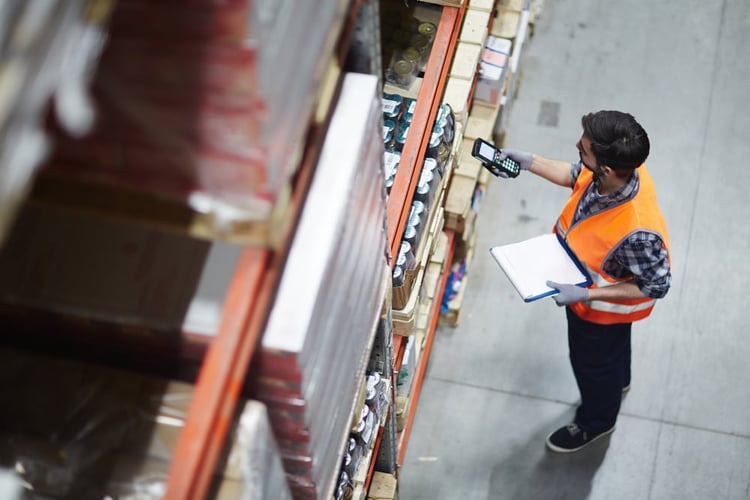 When it comes to online sales and fulfillment, warehouse managers have their work cut out for them. The on-demand economy has surged in popularity, but the industry remains plagued by challenges like inflation, fluctuations in consumer demand, the war in Ukraine, and other supply chain issues.According to a pre-pandemic Warehouse Vision Study by Zebra Technologies, 77% of warehouse operators agreed they needed to modernize their business but admitted they were slow to implement new solutions. At the same time, McKinsey reports that improving efficiency through automation and digitization can account for as much as 60% in potential annual productivity growth.
Building a more resilient warehouse in 2023 and beyond has become more critical than ever. But where do you begin? Here are some of the most viable solutions to optimize your operations, overcome ongoing challenges, and remain resilient in the coming year.
Creating a More Efficient Warehouse Layout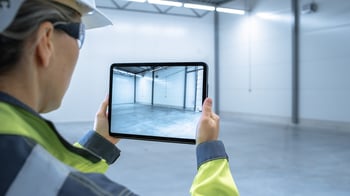 Successful warehouses start with the right warehouse layout, which can optimize movement, boost safety, and improve accessibility to your inventory. Warehouse layout design is the creation of the best strategy for your physical space to achieve optimum efficiency in all processes. You not only want to make the best use of the space you have but also consider things like safety and the ability to scale when needed.
The average size of a modern warehouse is over 180,000 square feet. To optimize this space, you'll want to divide the warehouse into sections and break down each section as a set of aisles, bays, shelves, rows, and bins. You can rearrange storage systems so that high-turnover items are closer to high-traffic areas and use vertical space more efficiently.
Using Data-Backed Inventory Forecasting Tools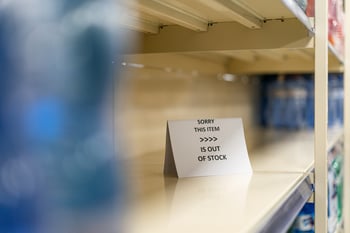 Success will be challenging if you can't keep popular items on your shelves or if unpopular products are taking up valuable space in your warehouse. If you want to create a resilient warehouse, you need strong inventory forecasting as one of your foundations. According to one study by Harvard Business Review, 26% of consumers will purchase a substitute product from a different brand if their product of choice is out of stock.
Inventory forecasting is a predictive measure of customer demand used to optimize inventory levels. The most robust systems will use data analysis to understand not only consumer demand but also opportunities for warehouses to save costs and make more profitable business decisions. Having accurate inventory data impacts the customer experience, your warehousing costs, and ultimately your bottom line.
Saving Picking Time on the Warehouse Floor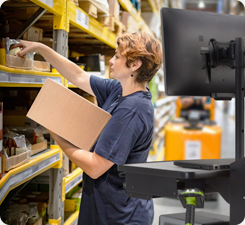 A study by Georgia Tech reveals that picking accounts for about 63% of all operating costs in a typical warehouse. This is because it is one of the most time-consuming and labor-intensive activities taking place in your warehouse. When front-line workers are asked to walk back and forth, pulling products all day, it's tedious, repetitive work that can lead to errors, injuries, and even high turnover rates.
Your warehouse can streamline its picking processes and save time on the warehouse floor by implementing a variety of solutions. For example, using mobile powered carts on the warehouse floor can drastically reduce the repetitive trips to and from a central location. Combined with hand-free devices and RFID tags, the picking process will be much faster and more accurate.
Getting Orders Packed Faster and Correctly the First Time
Modernizing your warehouse's packing processes can also save time, reduce damage and errors, and improve the overall customer experience. Similar to the picking process, employees can use mobile powered carts to print packing labels instead of having to travel to a central warehouse location to collect them. Workers can also use wearable or handheld mobile devices to provide instructions for each item. As products are packaged, RFID tags can record this activity automatically, eliminating another step in the process for employees, which saves even more time and improves accuracy.
Sending Your Orders Out the Door With Real-Time Tracking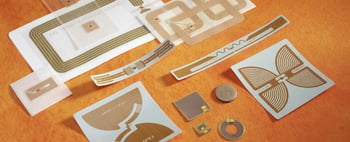 Getting items out the door on the way to customers is another challenge for many warehouses. A game-changer for most warehouse operations has been RFID tags combined with the right warehouse management system (WMS).
RFID tags have been found to be a superior solution to barcodes for several reasons. They don't need to be individually scanned by an employee, and they provide more complete data. As products or pallets make their way through the system, the RFID tag provides real-time location information, which can be shared with business partners and customers. The data stored by the tags is also more complete — such as item descriptions, manufacture date, expiration date, temperature, and more.
Providing a Complete Experience With Reverse Logistics
It's simple enough to conclude that your job is done once the order fulfillment process is complete. But statistics show that the percentage of returns on online purchases can be as high as 40%. How your warehouse handles those returns, which is the reverse logistics process, will impact the customer experience and your bottom-line results.
You can implement a strong reverse logistics process by leveraging your technology solutions to deliver a positive customer experience and recapture value. For example, RFID tags can allow your customers to track the progress of their returns in real time. And an efficient reverse logistics process helps your business recapture value by adding unused items back into inventory or selling them at a discount.
The supply chain and warehouse managers have been repeatedly challenged over the past several years. Keeping your business going will be next to impossible without robust inventory forecasting and management and other vital solutions. When you build a more resilient warehouse, your business will be more efficient and produce better overall results.