Wasted Motion does not happen all at one time - it may be 20 seconds here and 10 seconds there, making it extremely difficult to identify. Simple examples of wasted motion include:
Walking to a printer to print labels

Walking to a computer to access data

Walking to a static desk to dimension product
Not only is this waste hard to identify, it's also very costly over the course of a year. Luckily, Mobile Powered Workstations can help eliminate it.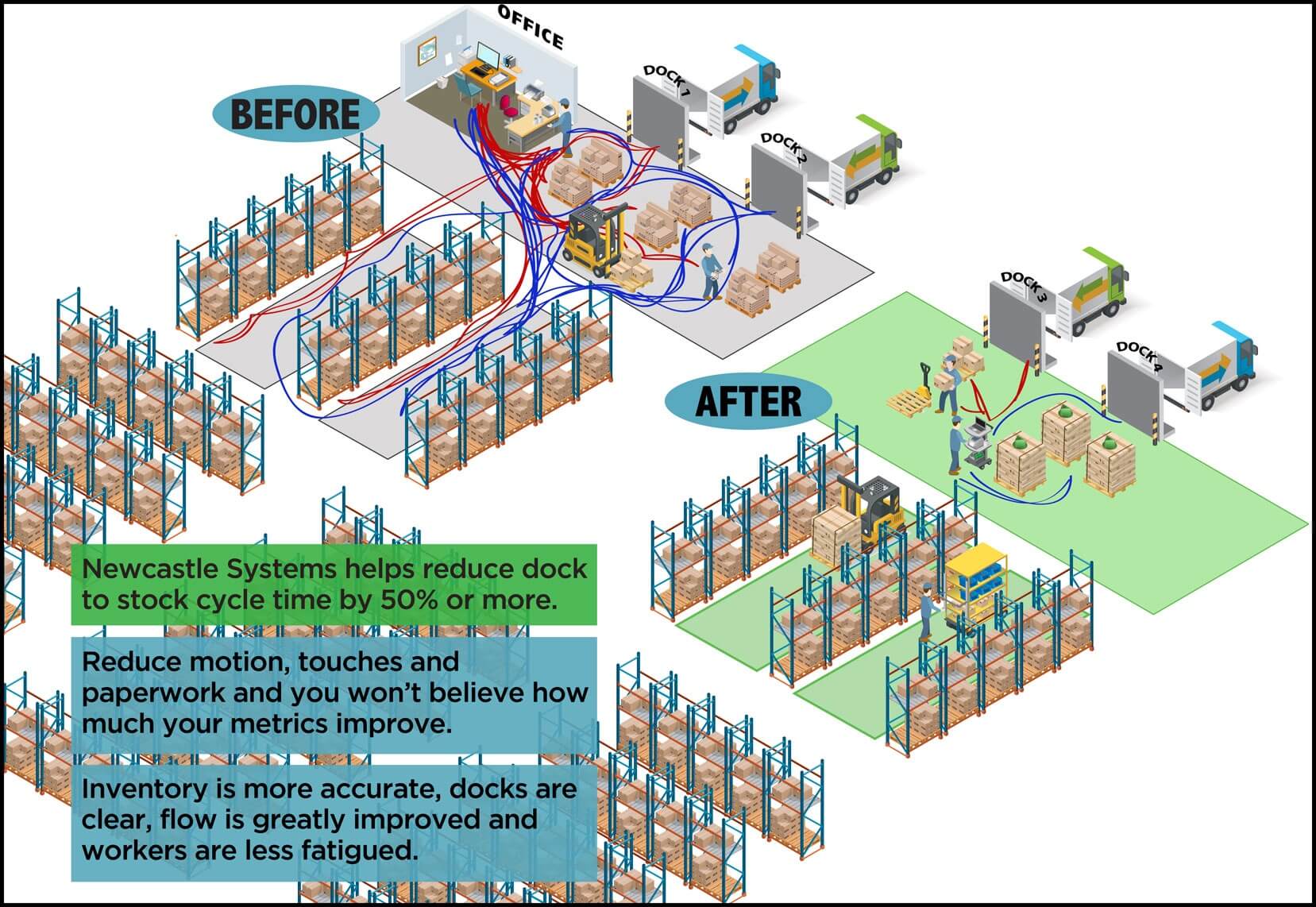 Other benefits you can expect with mobile power:

Boost dock to stock cycle time

Reduce labor by as much as $10K per worker
Increase receipts by as much as 60%
Reduce improperly labeled products
Reduce inaccurate inventories
To learn more about the best solution for your process, visit our products page, contact your account manager, or request a quote today!