Get the Powered Industrial Carts Product Overview
Newcastle Systems' Powered Industrial Carts are proven to dramatically increase productivity in businesses like yours. Find your solution in our new Product Overview.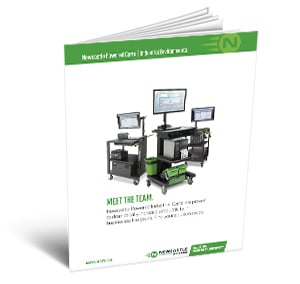 When your workers are walking, you're losing money. Endless trips to the printer, to enter data, or collect parts add up fast. Our carts provide complete mobile worksites that keep workers on high-value tasks, often doubling their output. Thousands of installations prove that Newcastle customers get more done and save money.
Get the Product Overview now by completing the form to learn more about the benefits of Newcastle Systems' Powered Industrial Carts.
Five reasons to love our carts: