Evaluate Your Workplace
Mobility Opportunities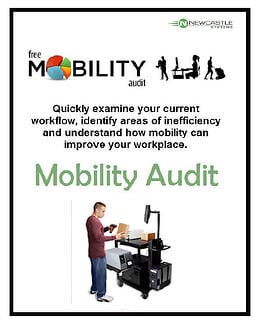 Newcastle Systems provides the easiest and most cost-effective way to implement "process" improvements" in the workplace. The investment is minimal...but the measurable productivity gains are HUGE.
Our mobility audit will quickly help you examine your current workflow, identify areas of inefficiency and provide you with information on how mobility can improve your workplace.
By answering basic questions in our mobility audit, the benefits of creating a mobile workplace will become apparent.
In the case where implementing a mobility plan is not beneficial, the mobility audit ensures that you stay informed for future planning as your business evolves.
If you have any questions, please reach out to us at 781-935-3450. We are always happy and ready to answer questions.
Request your copy of the

Mobility Audit Checklist

pdf by completing the form.