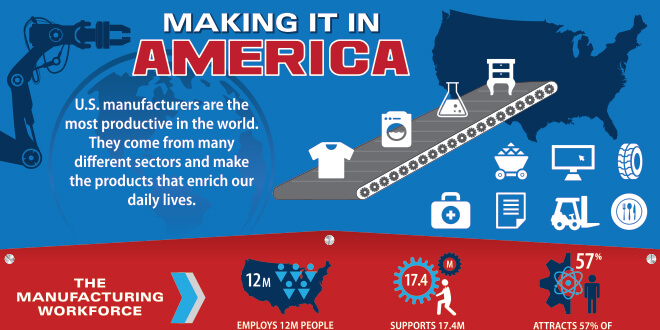 U.S. manufacturers are the most productive in the world. They come from many different sectors and make the products that enrich our daily lives. The infographic below highlights current data and predicts future trends. The trends offer opportunities for those ready to think differently.
Make a special note about how 80% of manufacturing jobs are currently by workers age 45 to 65 years of age.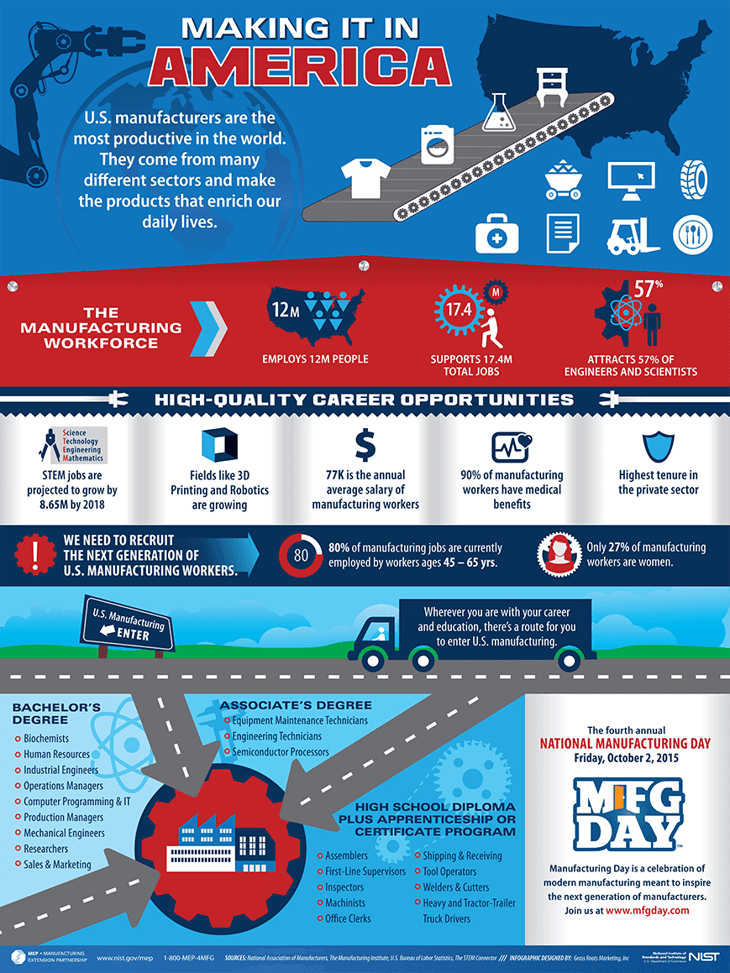 Making It In America Infographic [Infographic] by NIST MEP
Advances in technology, coupled with changing labor demographics. will shape new business models. To remain economically viable, retailers must sell products faster and at competitive prices which sends a ripple effect down the supply chain. Manufacturers must accelerate production cycles and distributors must shorten delivery times.
As manufacturing continues to improve in 2015, there will be more wireless connectivity, 3D printing, and the Internet of Things (IoT). The proliferation of sensors is going to still keep exploding and exploding as we go forward, The infrastructure is getting more prevalent to support that, both wired and wireless.
As manufacturing changes, the team here at Newcastle Systems will continue to develop portable power and workstations to help companies adapt.
MSC Industrial Supply Company is one of the many examples of a company thinking ahead to be ready for the future with such trends as IoT (Internet of Things). Watch the video and learn how they moved their business forward:
To learn more about the benefits of investing in new technology, downlaod our brand new ebook:
"9 Reasons Why You Can't Afford Not to Invest in Mobile Power Solutions
for Your Distribution Center or Manufacturing Plant."