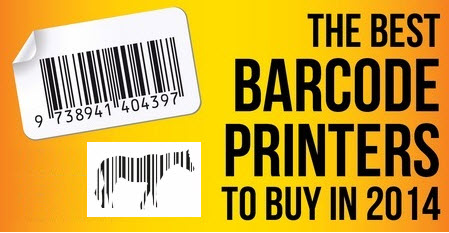 Before rolling computer carts with power were available, computers became a standard for leveraging technological advances to improve business and commercial processes. Tasks are simplified and automated resulting in more productive systems and operations. One such process is in labeling and identification which was practically revolutionized with the introduction of barcode printers and readers.
Frequently we receive questions such as "We have a mobile cart with the portable power pack but what is the best printer for us to buy?" The answer is dependent on the needs of the business.
With a commitment to keep you informed, efficient and mobile, here is an extensive list of the best barcode manufacturers and printers to buy in 2014:
Source: NTI Data Products
Of course, there are many more manufacturers and printer products available in the market to evaluate and test. This infographic helps you think about the selection process and provide you with some of the best barcode printers in the market today.
If you are still in the process of putting a complete mobile workstation together to eliminate steps and think "lean", we have already helped thousands of companies improve their business and would be happy to talk with you as well. Contact us here.
If you are curious about the benefits a rolling printer cart can bring, here is an article to walk you through opportunities.
And if you would like to upgrade your workstations to make them mobile, we have a 45 point checklist to help you evaluate your workplace: