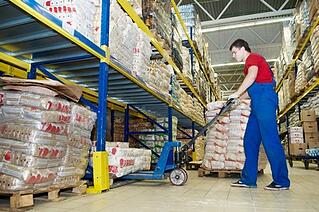 Declining profits can be anticipated and with a little foresight, avoided. During a Gemba Walk, you may find staff are using "workarounds" instead of following the correct procedures. You might observe them taking extended breaks and note how the system improperly tracks individual productivity. Is there also a lack of order integrity observed?
To correct these issues, management will develop systems to monitor activities in the operation more closely to ensure accurate shift information. A review of the facility's Labor Management System will be necessary to maintain exact labor and quality standards.
Here are potential issues which can go unnoticed in an operation where the team operates independently such as a warehouse, manufacturing plant or large retail space:
Lack of accountability among staff.

Poor attendance, which leads to unreliable labor planning.

Inaccurate volume forecasts by management.

Decreased productivity.

Declining quality of work, leading to a spike in customer complaints.

Increasing cost per case.
It is very possible for a business to get caught in a trap of "random management" where 20+ varying labor schedules may exist at a facility. If training levels are inconsistent, managing shifts becomes difficult, which limits the schedules of staff to certain shifts. In addition, a Gemba Walk could reveal that staff are not assigned to specific supervisors, which leads to more inconsistency in teamwork and communication.
If the signs of potential doom and gloom for lower profits can be seen by making observations in the operations, a solution which includes a team corrective action plan with very specific core metric goals is implemented. This corrective action plan, which would require additional training or coaching, should include these basic core measurements for each of the staff:
Quality and Accuracy

Production

Attendance

Compliance

Safety
As corrective action plans are implemented, how many opportunities does a company give any employee? Three strikes and you're out? Some companies will give as many as seven opportunities for employees improve in each area before termination. Such a plan commonly includes training, observations and coaching in each area, as well as a system of verbal or written warnings for failure to meet goals. Approaching the solution from an HR or supervisory perspective may not prove to be the simplest approach.
Instead, as we review issues which can cause a potential loss of profit, a mobility audit can be a tool to determine if mobile carts with power might provide a simpler and more direct solution to improving productivity and morale.
Case studies continue to show how mobile carts with power have an positive impact in warehouses, manufacturing and in large retail stores. By providing a team the right tools and equipment, accuracy, production and safety have improved and the return on investment proven. Cases studies and success stories about businesses improving productivity and profits with better mobility are available here.
If a business is at its core in chaos and confusion, consultants can be called in to assist in making a thorough assessment. In most cases, both management and employees are hoping to move the business forward without an in-depth analysis which could drag on for an extended period of time.
In such a case, a mobility audit will quickly help you examine your current workflow, identify areas of inefficiency and provide you with information on how mobility can improve your workplace.
Request your copy of the Mobility Audit Checklist pdf here.